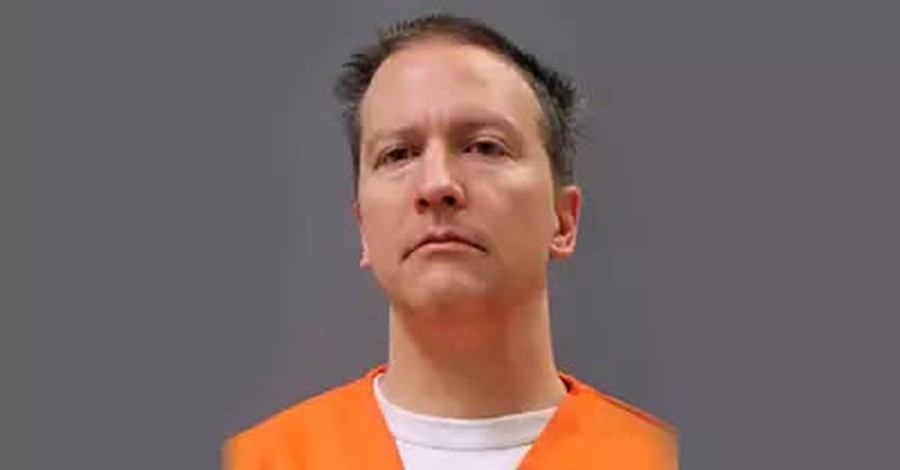 On Friday, former Minneapolis police officer Derek Chauvin was sentenced to 22 1/2 years, or 270 months, in prison for the murder of George Floyd.
According to USA Today, Hennepin County Judge Peter Cahill, who presided over the trial, delivered the sentence on the guilty verdicts of second-degree murder, third-degree murder and second-degree manslaughter in the May 25, 2020 killing of Floyd.
"What the sentence is not based on is emotion or sympathy, but at the same time, I want to acknowledge the deep and tremendous pain that all the families are feeling, especially the Floyd family," Judge Cahill said in court.
The Floyd family, their attorneys and activists expressed dissatisfaction with the sentence, arguing that Chauvin should be put away for life.
"Twenty-two-and-a-half is not enough," Floyd's nephew, Brandon Williams, said at a press conference after the hearing. "What kind of message are we sending to our country?"
Despite Chauvin being in jail, the Rev. Al Sharpton said it was "not justice because George Floyd is in a grave tonight."
"Justice would have been George Floyd never having been killed. Justice would have been the maximum (sentence)," he continued. "We got more than we thought only because we've been disappointed before."
Attorneys Ben Crump, Antonio Romanucci and Chris Stewart issued a joint statement saying that the sentence "brings the Floyd family and our nation one step closer to healing by delivering closure and accountability."
"For once, a police officer who wrongly took the life of a Black man was held to account," the statement said.
Floyd's family members also delivered comments at the hearing where they called on the court to give Chauvin the maximum sentence.
Floyd's brother, Philonise Floyd, told the court that his brother's death changed his life, noting that he has had sleepless nights since then.
"My family and I have been given a life sentence. We will not be able to get George back," he said as he wiped away tears.
Meanwhile, another of Floyd's brothers, Terrence Floyd, said he would ask Chauvin, who sat just feet away from him in the courtroom, "Why? What were you thinking? What was going through your head when you had your knee on my brother's neck?"
"We don't want to see no more slaps on the wrist," he told judge Cahill. "If it was us, if the roles were reverse, there would be no case. It'd be open and shut. We'd be in the jail for murdering somebody. So, we ask for that same penalty for Derek Chauvin."
Chauvin's mother, Carolyn Pawlenty, also testified on her son's behalf at the hearing.
"I want this court to know that none of these things are true and that my son is a good man," Pawlenty said. "Derek is a quiet, thoughtful, honorable and selfless man. He has a big heart, and he has always put others [needs] before his own. The public will never know the loving and caring man he is, but his family does."
Thomas Lane, J. Kueng and Tou Thao, the three other Minneapolis police officers accused of aiding and abetting in Floyd's death, are scheduled to face trial in March 2022.
Photo courtesy: ©Getty Images/Minnesota Department of Corrections
---
Milton Quintanilla is a freelance writer and content creator. He is a contributing writer for Christian Headlines and the host of the For Your Soul Podcast, a podcast devoted to sound doctrine and biblical truth. He holds a Masters of Divinity from Alliance Theological Seminary.
---
---