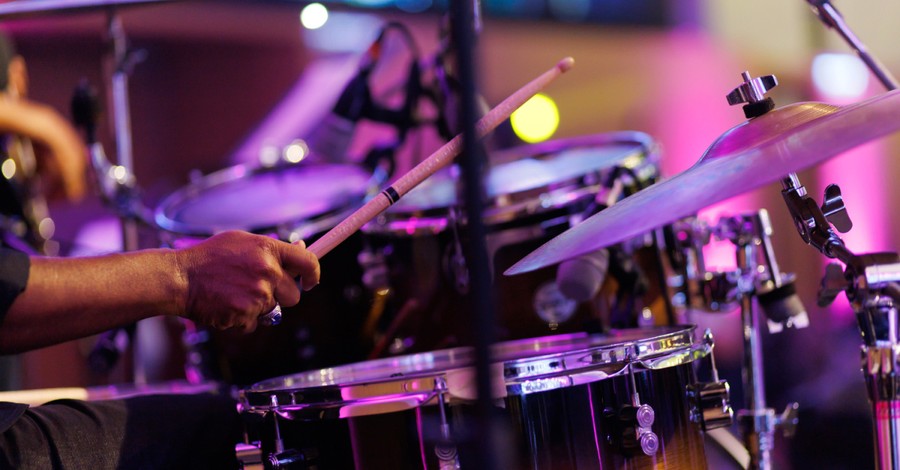 Rick "Mayday" May, the drummer for the Christian band DC Talk and a soundman for the Christian group MercyMe, passed away suddenly on Friday when a fungal infection in his lungs caused liver failure and additional complications.
"Today we lost a legend," May's son, Conner, wrote on Instagram. "My dad, my life, my friend went to be in heaven with Jesus. He loved life. He loved people. He loved his family."
According to ChurchLeaders.com, Conner explained that his father had spent the past month battling a fungal infection in his lungs, which he described as the experience of having "highs" and "lows."
"We were told at some points that he would be able to go home," he added.
May, however, suffered another infection last week that put his body in shock and caused liver failure.
"Today, he was surrounded by people he loved. People he poured into relationally. People that he continually has been Uncle Rick for time after time again. He had such a heart for those that needed purpose. He had [a] vision that was always beyond what others could see. He was always calling out more in people like a true father always would," Conner's post stated.
"My mom and I love him deeply," Conner added. "We know his legacy lives on. We know it runs deep in our veins. My dad told me this past month he wanted to see heaven on earth. We told each other when he gets out of the hospital, we were going to change the world. The truth is, he has already changed the world. His life is a true example of what it looks like to be a world changer."
Conner also motivated those who knew his dad to "change the world for Jesus" just like his father did.
"Dad, I love you," Conner concluded his post. "You're with me in my heart."
May, who was the drummer for DC Talk and a soundman for MercyMe, also released three albums with his band, The Walter Eugenes (1991-2000). He was also the founding member of the band Zilch. Zilch is composed of former DC Talk members and eventually became the Dove Award-winning band, Sonicflood.
MercyMe frontman Bart Millard and Toby Mac – one of the three core members of DC Talk – shared their thoughts about May on his son's post.
"I love this man so much. MercyMe has a gaping hole tonight. Jesus, be with the Mays!!!" Millard commented.
"A great man, who has obviously poured greatness into his son…. he was always inspiring, always wind at our backs, always wise, and always loving… I always left his side feeling better about myself because he spoke life into my soul…. I will miss my friend, and I know a lot of us will," TobyMac wrote.
"He is on to a better place where he will suffer no more, but make no mistake, he will be dearly, dearly missed. I will be praying for you guys… God is present in the valley, I promise."
Photo courtesy: ©Getty Images/tylim
---
Milton Quintanilla is a freelance writer and content creator. He is a contributing writer for Christian Headlines and the host of the For Your Soul Podcast, a podcast devoted to sound doctrine and biblical truth. He holds a Masters of Divinity from Alliance Theological Seminary.
---
---