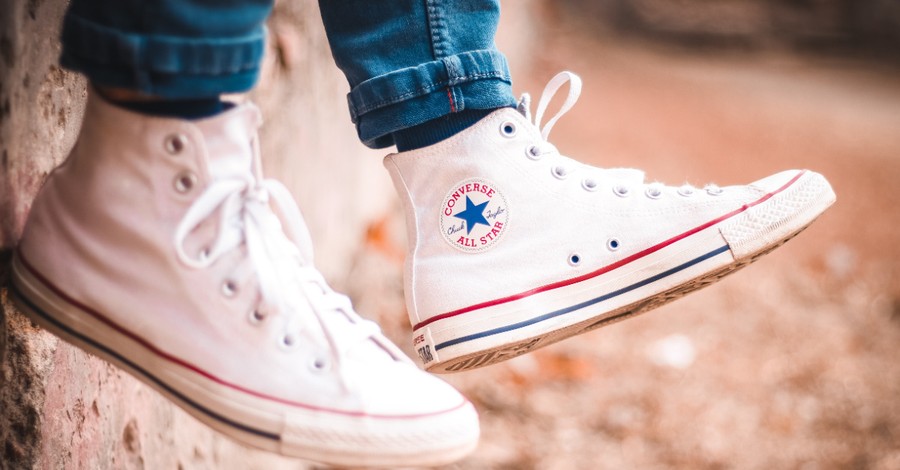 Converse, the American shoemaker company, is receiving backlash after releasing a new line of sneakers featuring a satanic pentagram symbol.
According to The Christian Post, the new shoes were made in collaboration with fashion designer Rich Owens, whose brand DRKSHDW features a pentagram on its logo.
"The aesthetic is all about disrupting formality—embracing traditional structure and then blowing it up. Rick Owens crafts a Chuck 70 unlike any other. And it's only the beginning for Converse x DRKSHDW," Converse explained on Instagram late last month.
The shoemaker was met with backlash from people over the pentagram design, in which many vowed not to buy from Converse ever again.
"This is sad, I grew up wearing Converse but seeing that satanic marketing through your shoes, I won't be buying into this. God help you!" a commenter wrote.
"Did Satan take over this account?" another user asked. "Won't be buying from that brand anymore."
Owens also issued a statement concerning the controversial new shoe in a separate post on Converse's Instagram account.
"I've been using this pentagram for a long time because obviously, it has adolescent occult associations," he explained. "But I like geometric diagrams like that because, in a very primal way, they are a culture's grasp for control. And a way to organize thoughts and systems."
And a pentagram, in this day and age with all of its associations … I like the fact that it refers to an alternative system," the fashion designer continued. "And that suggests openness and empathy. It suggests the pursuit of pleasure, this pursuit of sensation. But one of the main things that I think it suggests is empathy and a consideration of systems of living that might not be standard. So that leads us to be more accepting and tolerant of other systems, which I think is a good thing."
The shoes have already sold out on Converse's website since their release last month.
This is not the first time a Satanic-themed shoe has caused controversy. As Christian Headlines previously reported, earlier this year, rapper Lil Nas X collaborated with shoe company MSCHF to produce 666 pairs of "Satan shoes," a customized version of Nike Air Max 97 shoes featuring a pentagram pendant. The shoes also reportedly included a drop of human blood in the sole of each shoe and feature a reference to Luke 10:18, which reads, "And he said to them, 'I saw Satan fall like lightning from heaven.'"
At the time of the shoes release, Lil Nas X dropped the controversial single "Montero (Call Me By Your Name)." The "Montero" music video showed the rapper giving Satan a lap dance before killing him and presumably becoming the new ruler of Hell. Both the shoes and the music video were released a week before Palm Sunday.
The Satan shoes were supposed to be a follow-up of MSCHF's release of Jesus Shoes, which were released in 2019. The Jesus Shoes are a pair of white shoes that reportedly contain holy water inside the air bubble and were marked with the phrase "MT. 14:25," a reference to Matthew 14:25.
Related:
Judge Orders MSCHF to Decommission Lil Nas X Satan Shoes
Nike Sues over Satan Shoes: Company Did 'Not Approve or Authorize' Product
MSCHF to Refund All Customers Who Purchased 'Satan Shoes' as Part of Settlement with Nike
Photo courtesy: AaDil/Unsplash
---
Milton Quintanilla is a freelance writer and content creator. He is a contributing writer for Christian Headlines and the host of the For Your Soul Podcast, a podcast devoted to sound doctrine and biblical truth. He holds a Masters of Divinity from Alliance Theological Seminary.
---
---