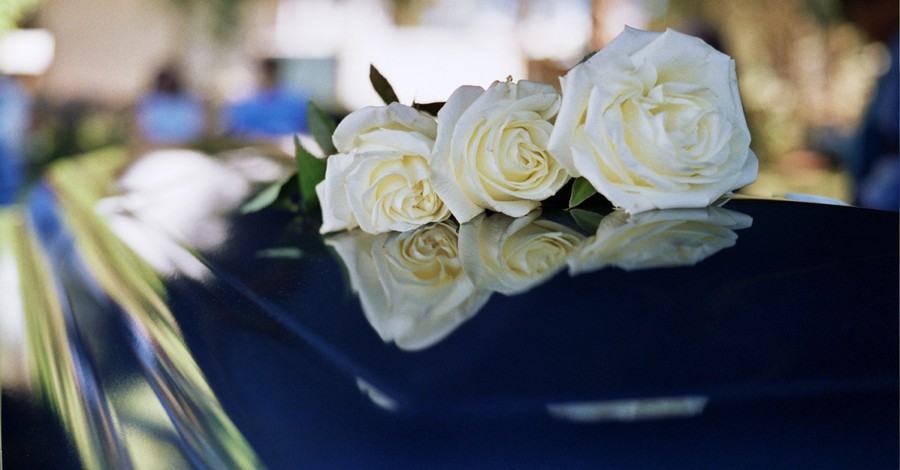 ---
Last Friday, controversial televangelist, author and founding pastor of Grace Cathedral Ernest Angley passed away. He was 99.
Grace Cathedral, which has campuses in Cuyahoga Falls and Akron, Ohio, made the announcement during a service broadcasted on Facebook Friday night.
"First off, we'd like to thank all of you for praying for Rev. Angley, and Rev. Angley made so many sacrifices for all of us, and he showed us so much love," began Grace Cathedral's Rev. Steve Millar.
"But Rev. Angley, because of his decline this past week, around 4:30 today went to Heaven. Rev. Angley was our father, our pastor. He was an author," Millar announced as church members openly wept in the background.
He noted that Angley, who never remarried after his wife, Esther Lee "Angel" Sikes, died in 1970, was now reunited with her in Heaven.
"Angley was dear to our hearts, but we know he's in Heaven now with his wife, Angel, and [her death] was over 50 years ago," Millar said. "Now he can see his wife [and] he doesn't have any ache and pain in his body."
According to The Christian Post, Angley's signature weekly one-hour program, The Ernest Angley Hour, is broadcast nationally and internationally.
Despite ministering to millions throughout the years, Angley was also at the center of multiple controversies.
In 2017, a restaurant run by the church, Cathedral Buffet, was forced to close after a U.S. District Court ordered Angley to pay $388,000 in back wages and damages to over 200 congregation members who had worked at the restaurant.
While Angley won an appeal, the restaurant never reopened.
According to the Akron Beacon Journal In 2019, an anonymous source presented a 23-year-old recording of Angly admitting to having sexual relations with a man employed by the church in 1996.
The allegations had been revealed after a longtime associate pastor abruptly resigned and told friends and family that the televangelist had touched him inappropriately for seven years.
During a church service on July 13, 2014, Angley and two other members of his ministry addressed the allegations.
"I'm not a homosexual. God wouldn't use a homosexual like he uses me. He calls me his prophet, and indeed I am …," Angley reportedly said in the recording, reviewed by the Akron Beacon Journal.
"They called Jesus a homosexual. Did you know that? And still do because he was with men," he continued. "Oh, Mary Magdalene and a few women. But you can't stop the people's lies."
At the time, the televangelist denied claims of inappropriately touching the genitals of male church members but admitted to inspecting their "privates" as part of inspection sessions following vasectomies.
Former church members also alleged of being forced to comply with Angley's orders, including life-changing decisions that broke up some families.
Additionally, the pastor was accused of controlling what church members read, watched on television and who they married and when.
Pam Cable of Akron, who left Grace Cathedral in 1988, told The Beacon Journal at the time of his resignation that Angley "is a monster".
"He's a monster. And I can't understand why all these years have gone by and nobody's ever really been able to do anything about him," she said. "The people in Akron, Ohio, have a Jim Jones sitting in their backyard. ... These people in his congregation would drink the Kool-Aid if he told them to. They would."
Photo courtesy: ©Getty Images/Kayla James
---
Milton Quintanilla is a freelance writer. He is also the co-hosts of the For Your Soul podcast, which seeks to equip the church with biblical truth and sound doctrine. Visit his blog Blessed Are The Forgiven.