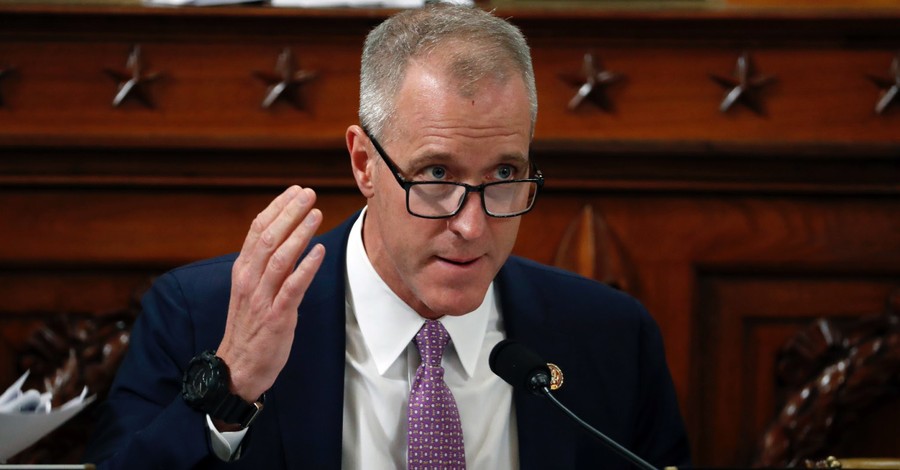 ---
In a recent interview, New York's first openly gay congressman, Sean Maloney, referred to religious liberty as a 'bogus term' to discriminate those in the LGBTQ community.
Maloney made denounced religious liberty in a Monday interview with MSNBC in the wake of the Supreme Court's decision to ensure LGBTQ+ protections in the workplace, The Blaze reported.
As Christian Headlines previously reported, the landmark decision came in a 6-3 ruling after three LGBTQ individuals filed suits for being fired due to their sexual orientation.
Conservative justices Chief Justice John Roberts and Justice Neil Gorsuch ruled in favor, alongside their liberals leaning counterparts, of including sexual orientation and gender identity in the Civil Rights Act of 1964.
Maloney, however, remains skeptical of Justice Gorsuch noting that he believes advocates for religious liberty will want to alter the decision's application in future cases.
"We know that Neil Gorsuch is a supporter of so-called religious liberty, which is a bogus term — it is actually some sort of pretext for discrimination hiding behind the guise of religion," the congressman said. "So, I'm still on the lookout for that from the author of this opinion."
Identical comments were stated by Maloney at a Congressional Hearing back in February over the Trump Administration's "Religious Liberty Assault on LGBTQ Rights."
At the hearing, Maloney testified in favor of adoption for LGBTQ families against discrimination concealed in religious liberty.
"When you allow people to discriminate against those couples, you deprive children of good moms, dads, families who are going to love them, and you dress it up as religious liberty, you simply sanction discrimination and deprive those children of a home they deserve," Maloney said. Maloney and his husband have three adopted children of their own.
NBC News reports that Maloney is a sponsor of the "Every Child Deserves a Family Act," which works to protect LGBTQ families from discrimination when it comes to adoption and foster care.
Today, @NicolleDWallace asked me what I thought the message was from today's LGBTQ #SCOTUS victory.

My answer: Activism works. Engagement works. It may be a long road - but days like this make it worth it. Millions of lives are going to change today for the better. pic.twitter.com/RRzZIijIV7

— Sean Patrick Maloney (@RepSeanMaloney) June 16, 2020
Related:
Supreme Court Cannot 'Overturn the Word of God,' Franklin Graham Says of LGBT Case
Supreme Court's LGBT Decision Could Pose 'Grave Threat to Religious Liberty,' Christian Leaders Say
Landmark: Supreme Court Rules 1964 Civil Rights Act Protects LGBT Employees
Photo courtesy: ©Getty Images/Pool
---
Milton Quintanilla is a freelance writer. Visit his blog Blessed Are The Forgiven.