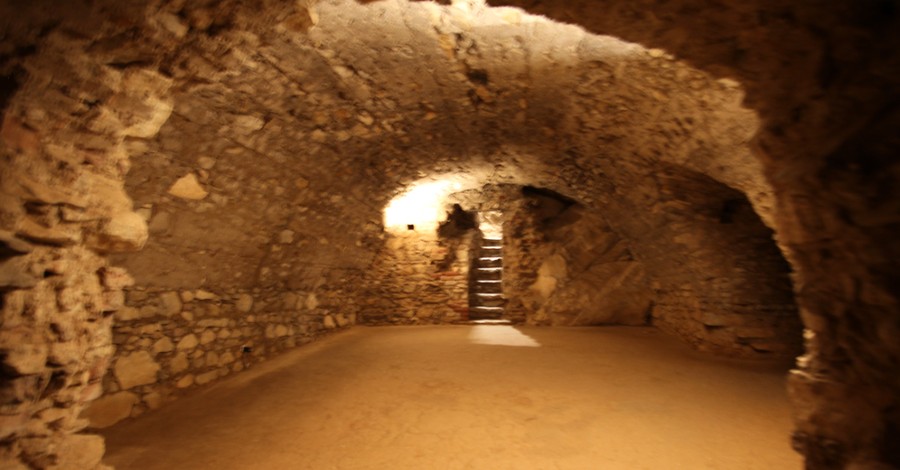 An underground city in southeastern Turkey built roughly 2,000 years ago is believed to have sheltered early Christians amid Roman persecution.
The ancient complex, known as Matiate, is located in the Midyat district of Mardin province. It was first uncovered in 2020 and is believed to be the largest underground city in the world, the Jerusalem Post reports.
Gani Tarkan, the director of the Mardin Museum and head of the excavation, explained that the underground city was likely built as a refuge for Christians fleeing Roman persecution.
"Matiate has been used uninterruptedly for 1,900 years. It was first built as a hiding place or escape area," he told Daily Sabah.
"As it is known, Christianity was not an official religion in the second century. Families and groups who accepted Christianity generally took shelter in underground cities to escape the persecution of Rome or formed an underground city," he added. "Possibly, the underground city of Midyat was one of the living spaces built for this purpose."
Tarkan also noted that the site may have housed at least 60,000-70,000 underground and that it includes close to 50 chambers and a tunnel over 100 yards long.
Lozan Bayar, an archaeologist with Mardin's Office for Protection and Supervision, also acknowledged that the Matiate was a likely refuge for early believers.
"In the early period of Christianity, Rome was under the influence of pagans before later recognizing Christianity as an official religion. Such underground cities provided security to people, and they also performed their prayers there," he told the Turkish news outlet Hürriyet Daily News. "They were also places of escape," he added.
As reported by The Christian Post, researchers believe a Christian church and Jewish synagogue were part of the complex's worship space. The synagogue includes a large hall with the Star of David on one of its walls.
According to Live Science, the underground city first appeared in ninth-century Assyrian records. Its proximity to limestone caves is likely one of the reasons the city was named Matiate, which means "city of caves."
Related:
Another Discovery Affirms the Historicity of the Bible
Palestinian Farmer Discovers Artifact Linked to Canaanite Idol Mentioned in the Old Testament
Scientific X-Ray Technique Dates Shroud of Turin to around the Time of Jesus' Death, Resurrection
Farmers in Israel Growing Date Trees Using 2000-Year-Old Bible-Era Seeds

Photo courtesy: ©Getty Images/Hailshadow, this is a stock image.
---
Milton Quintanilla is a freelance writer and content creator. He is a contributing writer for Christian Headlines and the host of the For Your Soul Podcast, a podcast devoted to sound doctrine and biblical truth. He holds a Masters of Divinity from Alliance Theological Seminary.
---
---