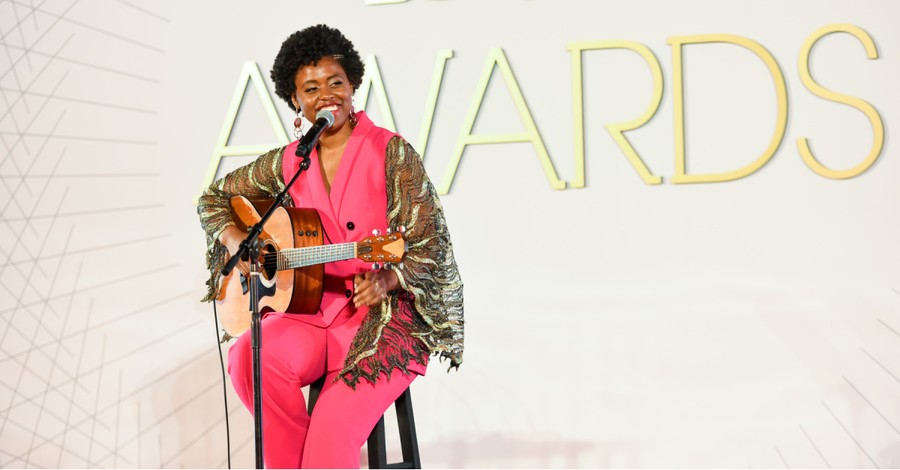 ---
Grammy-award-winning singer-songwriter Victory Boyd says that the NFL canceled her national anthem performance at last week's season opener because she refuses to get vaccinated against COVID-19.
Boyd, a devout Christian, was supposed to make an appearance during the leagues' season opener between the Tampa Bay Buccaneers and the Dallas Cowboys last Thursday.
However, the NFL's director for media and entertainment events reportedly told Boyd's father and manager, John Boyd, in an email that the league's "Game Day Field Access Policy" requires his daughter to be fully vaccinated in order to perform, The Christian Post reports.
"As I understand that Victory will not be fully vaccinated by the time of the Kickoff game, she would not have been able to comply with the terms of the Game Day Field Access Policy," the email read. "And as a result, we, unfortunately, will not be able to invite Victoria to perform the national anthem at this year's Kickoff game."
Boyd, 27, told The Epoch Times that her reasons for not getting vaccinated are grounded in her Christian faith.
"The Bible admonishes Christians to appreciate their bodies as being sacred and a temple of the Holy Spirit and to not participate in things that can defile the body or render the body dysfunctional," she told the outlet.
"I am in prayer to make sure that the Lord guides me into the right decision concerning receiving an unproven injection with artificial properties that can potentially have a long-term effect on my reproductive health," the singer continued.
Should Boyd decide to get vaccinated, she asserted that the decision is between herself, her doctor, and God.
"At this point, the Spirit of God is leading me to take a stand for freedom of choice," she said.
In a lengthy post on Instagram last week, Boyd urged Americans to take a stand against vaccine mandates in the name of freedom.
"Freedom has never been won without conflict," she wrote, citing the American Revolution, the Civil War and the Civil Rights movement as prime examples.
"We're in a pretty scary time right now where discrimination and segregation is becoming socially acceptable and few are doing anything to resist," the singer warned.
While Boyd has since made peace with not performing the national anthem, she contended that she will not make peace with "the re-emergence of segregation and discrimination" in America.
"This is not okay and it's about time that we say so," she concluded.
Boyd, who blends soul and folk in her music, has twice sung the national anthem in NFL games in the past. She is also the primary lyricist to several songs on Kanye West's first Christian-themed album, Jesus Is King, which became 2020's top contemporary Christian album.
Photo courtesy: ©Getty Images/Presley Ann/Stringer
---
Milton Quintanilla is a freelance writer. He is also the co-hosts of the For Your Soul podcast, which seeks to equip the church with biblical truth and sound doctrine. Visit his blog Blessed Are The Forgiven.