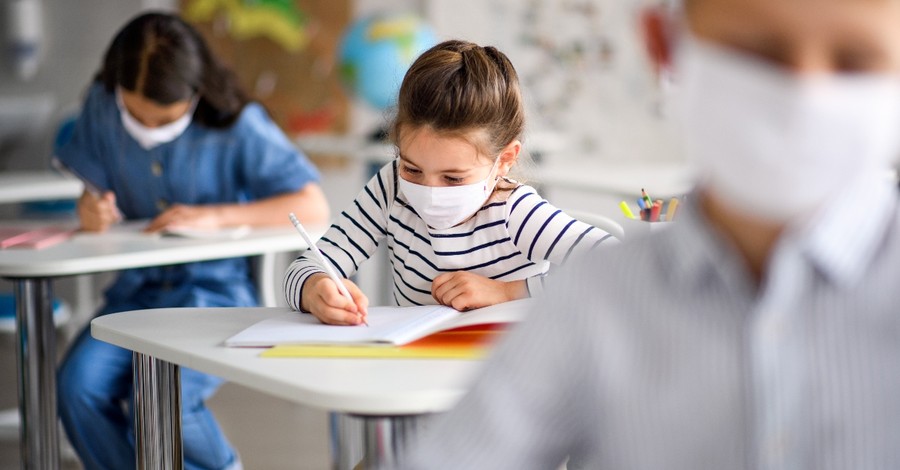 ---
According to a new study, Christian schools excelled in performance over public schools during the COVID-19 pandemic.
As reported by CBN News, the survey was released by Herzog Foundation, a Christian organization that seeks to provide Christ-centered K-12 education.
Results found that 80 percent of Christian school parents expressed satisfaction with their child's education, whereas 55 percent of parents of public-school kids were satisfied. Forty-one percent of parents, however, were not satisfied with their child's education in public schools.
The study also found a large discrepancy between Christian and public schools when it came to school closings during the pandemic. For instance, 26 percent of Christian school parents said that their schools never closed, while only 8 percent of public parents said the same thing.
Todd Graves, the chairman of the Herzog Foundation, published a column last week on RealClearEducation.com addressing the survey findings.
"The survey found that during the pandemic, Christian school parents found it easier to manage their child's time, communicate with teachers, manage their child's assignments, and were better able to keep up their child's morale than the parents of children in public schools," he explained. "As a result, while just over half of public school parents reported being satisfied with their child's education in 2020, fully 80 percent of Christian school parents were."
Graves also noted that parents across the country are worried about public schools implementing Critical Race Theory in their curriculums. According to the survey, 70 percent of respondents disagree with schools teaching their children CRT and concepts that say, "white people are inherently privileged and black people and others are oppressed."
Moreover, 80 percent of parents do not feel that schools should teach that attaining racial justice "requires discriminating against white people."
"In other words, while America's parents may disagree on a great deal, they are united in the belief that many of the central tenets of critical race theory should not be in the classroom – whether that classroom is funded privately or publicly," Graves said.
The survey results come after separate data found that more parents are transitioning their children to homeschooling either because of what's being taught in public schools or because parents want their kids to have a more faith-based curriculum.
"In Virginia alone, we have seen over a 48 percent increase in homeschoolers for the last school year. We went from 44,000 to 65,000 homeschoolers," Home Educators Association of Virginia's director of homeschool support and government affairs, Yvonne Bunn, told CBN News. "Lots of parents have done this and say their child has done so much better or they're not being bullied."
Bunn also noted that parents who have been working from home want to continue to do so in order to teach their children.
"I do think a lot of parents are going to continue homeschool. They're not happy with what's going on," she said.
Photo courtesy: ©Getty Images/Halfpoint
---
Milton Quintanilla is a freelance writer. He is also the co-hosts of the For Your Soul podcast, which seeks to equip the church with biblical truth and sound doctrine. Visit his blog Blessed Are The Forgiven.