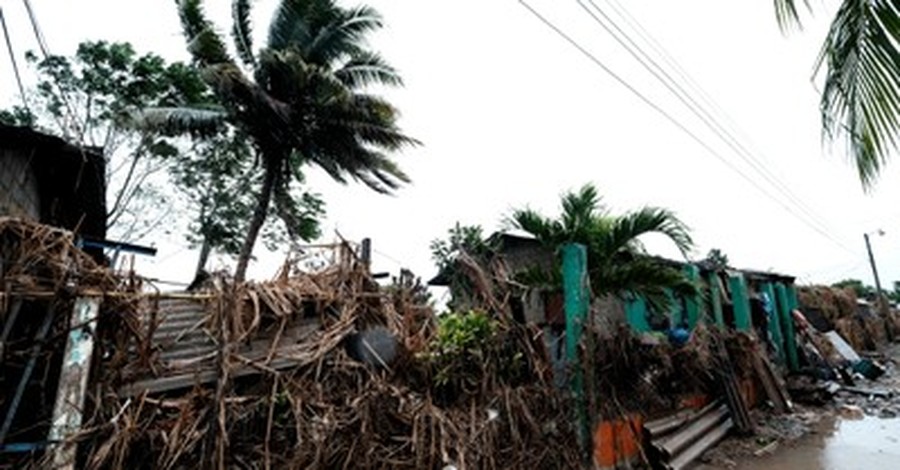 Samaritan's Purse and World Vision, two well-known Christian humanitarian organizations, have sent relief teams to Central America after the region was ravaged by category 4 Hurricanes Eta and Iota this month. Iota is currently dropping heavy rainfall on the area.
On Nov. 3, Hurricane Eta made landfall in Nicaragua, whose torrential rains caused flooding and landslides. On Monday evening, Hurricane Iota would also make landfall in the Central American country with sustained winds near 155 mph. Iota peaked as a category 5 hurricane, though the storm weakened slightly, becoming a category 4 storm before making landfall.
Hurricane specialist with the National Hurricane Center in Miami, Florida, Eric Blake described Hurricane Iota as a "catastrophic situation unfolding for northern Honduras with an extreme storm surge of 15- to 20-foot forecast along with destructive winds and potentially 30 inches of rainfall."
Neighboring countries Guatemala, El Salvador and Honduras were also impacted by both storms as scores of people have died or gone missing.
Samaritan's Purse, who's response team is presently on the ground in Honduras, established their emergency field hospital to attend to patients.
"Families feel hopeless and they are experiencing a lot of distress due to the disaster of the pandemic," response team leader Susan Pineda explained. "Once they saw our group and they recognized the logo of Samaritan's Purse, they said, 'The hope of Christ is here'. Today, I have the opportunity as a Honduran to serve my people, to be able to not just bring physical aid, but the love of Christ."
The humanitarian group also delivered a multi-faceted response to the Honduran community by providing community water filtration systems, hygiene kits, and shelter material.
Additionally, Samaritan's Purse installed a Water Treatment System at La Iglesia de Dios de Profecía so that hurting Honduran families can receive free drinking water. Pastor Adonai Munoz, who leads the church, expressed gratitude for the effort.
"All the communities around here buy water, and, today, we have the opportunity to serve these people, providing free water for their families," Munoz said. "Literally, the church today will not only share the water of life which is Jesus Christ, but also it will share water that quenches the natural thirst that we have as people."
Meanwhile, World Vision, which has been supporting communities since Hurricane Eta hit the region two weeks ago, is ramping up their relief efforts as Hurricane Iota delivers further damage.
Jose Nelson Chavez, regional advisor on emergencies for World Vision explained that "the soil is already saturated'' and even "a mild increase in precipitations could be lethal and cause more flooding and landslides."
"World Vision is supporting temporary shelters and vulnerable communities in Honduras, Nicaragua, Guatemala, El Salvador, and Costa Rica," he added.
Jorge Galeano, national director of World Vision in Honduras and Guatemala, also warned that Iota's impact will "worsen already extreme survival conditions."
In Honduras, World Vision staff member Rafael Zaldívar noted that many people were "sleeping by the edge of the streets and most of them don't even have a pad. They are sleeping in nylon bags, which they use as a roof as well. The only clothes they have are the ones that they were wearing at the moment they had to leave."
World Vision's response to the hurricanes involves using pro-positioned supplies used around the world as well as regional supplies housed in Panama, a Central American country rarely affected by hurricanes.
Examples of the materials include "blankets, tarps, mosquito nets, water purification tablets, and Hygiene Kits."
Photo courtesy: ©Getty Images/Yoseph Amaya/Stringer
---
Milton Quintanilla is a freelance writer and content creator. He is a contributing writer for Christian Headlines and the host of the For Your Soul Podcast, a podcast devoted to sound doctrine and biblical truth. He holds a Masters of Divinity from Alliance Theological Seminary.
---
---