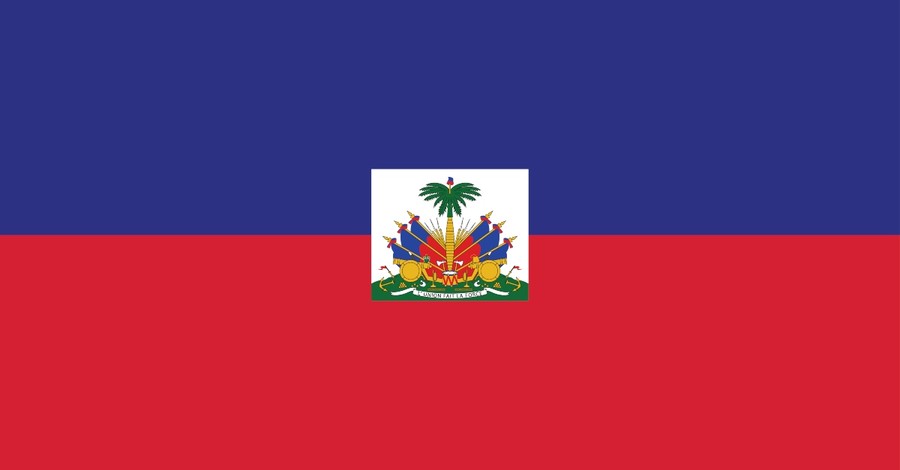 A Christian nonprofit organization based in Haiti is urging people worldwide to pray for the nation's recovery following a massive 7.2 magnitude earthquake that struck last Saturday near Les Cayes.
As of late Wednesday, Haiti's Civil Protection Agency reported the death toll at 2,189, with 12,268 people injured and dozens still missing.
In a recent interview with The Christian Post, Dr. David Vanderpool, the founder of LiveBeyond, explained how the organization is operating in the Caribbean country at the present time.
LiveBeyond is working as part of a disaster relief group under the Haitian Ministry of Health as they have put up a hospital to receive injured people by helicopter.
"Even though I'm not currently there now, our base is operating completely normal, and our staff have reported that we are feeding more people because marketplaces and ports have been shut down in Haiti, so food is scarce," Vanderpool explained. "Typically, persecution increases faith for those who have faith."
"Introducing people to the Christian faith is a real challenging situation because many people respond differently," he noted. "But many Haitians with faith have turned to God more now than ever."
Vanderpool, who is also a trauma surgeon, founded LiveBeyond in 2005 to provide disaster relief following Hurricane Katrina. In 2010, the organization expanded to Haiti in response to a 7.0 magnitude earthquake that killed over 300,000.
Vanderpool and his wife Laurie also serve as missionaries in Haiti following previous efforts around the world for LiveBeyond.
Throughout his time there, Vanderpool noticed that many Haitians practice Voodoo and that its priests are known for "casting spells and asserting their power in Haiti's villages," and "they often are well-off."
He contended that many people in Haiti are worshipping the devil "through Voodoo and they understand there are bad spiritual forces in the world, and that when bad things are happening it's due to the evil that Satan brings about."
"Many Haitians have a clear picture of the spiritual realm, and they know God is a God of love," he continued. But on the one hand, Satan has power in this world because he can do things in this world and God doesn't necessarily stop him. And the Haitians that worship Satan tap into the power that Satan has, and that is the attraction."
While acknowledging that "it's a complex issue," Vanderpool hopes that he and LiveBeyond can "continue to preach about the truth" that is found in God alone while continuing their humanitarian efforts.
He also discouraged church missions groups from traveling to Haiti at the present time due to increasing gang violence.
"I would discourage any short-term mission trips to Haiti at this time because of the increased danger," Vanderpool cautioned. "The way people can help is to find a good organization that is feeding children and support it."
Another way for people to help Haiti is to keep the country in prayer.
"We are asking people to pray that the peace of God will permeate Haiti, that God will allow His peace to reign in Haiti, and godly leaders will be raised up in the country," Vanderpool said.
"Pray that the corruption that exists in Haiti will be eliminated and that godliness will then reign," he continued. "Our hopes and dreams are to continue to expand our mission and to be able to take care of more people and that more Haitians will follow a godly path."
Just days after Saturday's earthquake, Tropical Storm Grace made landfall on Monday, bringing heavy rainfall and flooding to already hurting communities.
Aside from LiveBeyond, other Christian organizations such as Samaritan's Purses and World Vision launched relief efforts in Haiti earlier this week.
Photo credit: ©Getty Images/Anastasiia_M
---
Milton Quintanilla is a freelance writer and content creator. He is a contributing writer for Christian Headlines and the host of the For Your Soul Podcast, a podcast devoted to sound doctrine and biblical truth. He holds a Masters of Divinity from Alliance Theological Seminary.
---
---