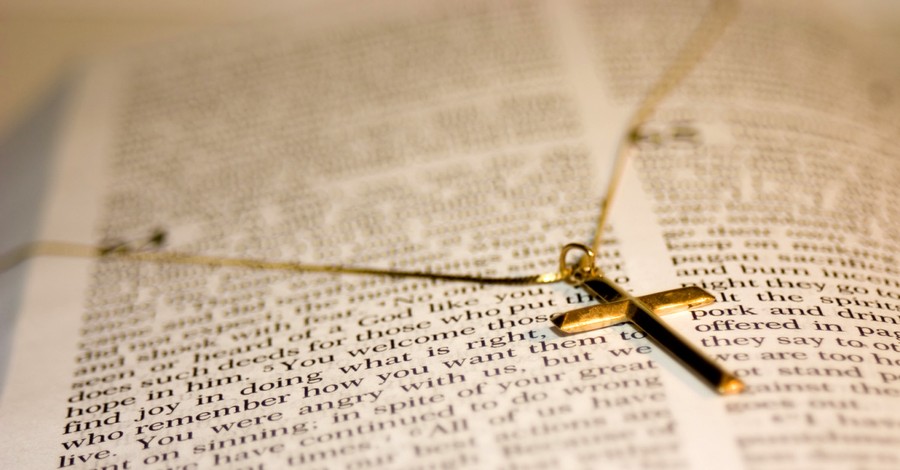 A British nurse, who was fired from a hospital for refusing to take off or conceal her cross necklace, has recently taken legal action against her former place of employment.
Mary Onuoha, who had been working at Croydon University Hospital in Thornton Heath, England, since 2002, faced increasing pressure to remove her cross necklace from hospital management in recent years.
"This has always been an attack on my faith," Onuoha said, according to International Christian Concern. "My cross has been with me for 40 years. It is part of me and my faith, and it has never caused anyone any harm."
Onuoha, who became a nurse after her brother passed away due to lack of medical care, moved from Nigeria to England in 1988 to pursue a career in the medical field.
Throughout her time working at the hospital, she would wear a plain gold cross around her neck, something she said neither hospital staff nor patients complained about. When patients did say something about the necklace, it was always positive, Onuoha shared.
"Patients often say to me, 'I really like your cross.' They always respond to it in a positive way, and that gives me joy and makes me feel happy," Onuoha said. "I am proud to wear it as I know God loves me so much and went through this pain for me."
In 2015, however, things changed, and hospital management told Onuoha to remove or cover up her cross, citing safety concerns. Onuaha, in turn, refused and pointed out that nurses of other religious faiths were never asked to remove their necklaces, bracelets or loose clothing.
"At this hospital, there are members of staff who go to a mosque four times a day, and no one says anything to them," she noted. "Hindus wear red bracelets on their wrists, and female Muslims wear hijabs in theatre. Yet my small cross around my neck was deemed so dangerous that I was no longer allowed to do my job."
But pressure from hospital management continued to grow. During the middle of a surgery in 2018, which Onuaha was overseeing, a hospital manager told the Christian nurse to conceal her cross or take it off, which she refused to do.
"I was astonished that senior staff were prepared to potentially endanger a patient's life in order to intimidate me to remove it," Onuoha said.
Additionally, she noted that the anesthetist in the same surgery was wearing a blue pendant and earrings but was never asked to do the same.
Later that year, Onuoha was demoted from her position as a nurse to a receptionist, with hospital management warning that there would be an internal investigation if she did not hide or remove her cross necklace. In June of 2020, Onuaha was forced to take a "stress leave" following increasing pressure from the management.
"From a young age, I naturally always wanted to care for people – it was in my blood. All I have ever wanted is to be a nurse and to be true to my faith. I am a strong woman, but I have been treated like a criminal," she contended. "I love my job, but I am not prepared to compromise my faith for it, and neither should other Christian [National Health Service] staff in this country."
Last week, Onuaha appeared before the Croydon Employment Tribunal as she launched a suit against the hospital on Oct. 5. She is being represented by the UK religious liberty group, Christian Concern.
Photo courtesy: ©Getty Images/C Cahill
---
Milton Quintanilla is a freelance writer and content creator. He is a contributing writer for Christian Headlines and the host of the For Your Soul Podcast, a podcast devoted to sound doctrine and biblical truth. He holds a Masters of Divinity from Alliance Theological Seminary.
---
---