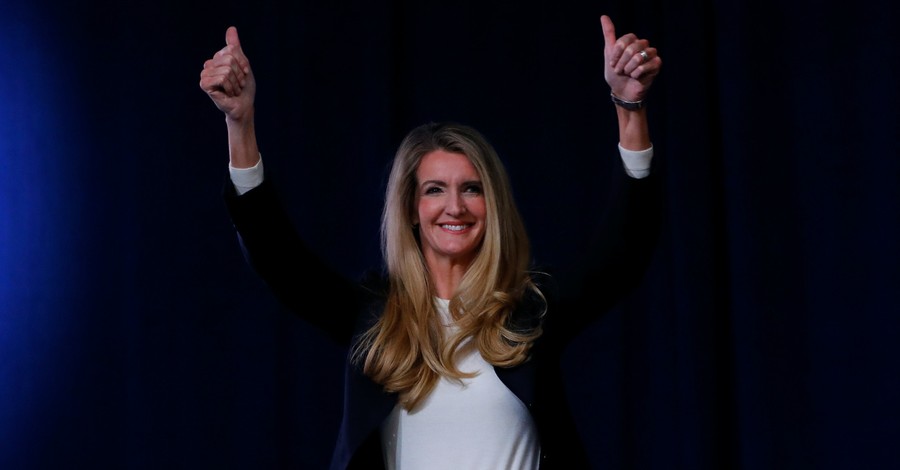 ---
Christians and faith leaders are rallying behind both Republican and Democratic candidates ahead of twin runoff elections in Georgia. The elections, which will take place on January 5, 2021, will determine which party holds the majority in the Senate.
According to the Associated Press, Conservative Christians are supporting Republican Senators Kelly Loeffler and David Perdue, while Democratic challengers Rev. Raphael Warnock and Jon Ossoff are backed by black churches and liberal-leaning Jewish groups.
Bishop Reginald Jackson, who oversees over 400 African Methodist Episcopal churches in Georgia urged supporters of both Democratic candidates to "keep Georgia blue" after Joe Biden was certified as the winner of the state in the 2020 election.
"These runoffs are critically important," Jackson stressed. "We want to make sure there is no decrease in turnout."
The African Methodist Episcopal Church is also implementing a program for all its members across Georgia to cast their ballots in the runoffs, including mail-in ballots and early voting.
Bishop Jackson told the AP that pastors at each church offer weekly reminders to tens of thousands of congregants to apply for absentee ballots and of early voting dates. Each local church also conducts follow-ups with its members in order to ensure they have a plan to vote.
The nonpartisan voter mobilization group The New Georgia Project is also calling faith communities to cast their ballots in the runoff.
Rev. Billy Honor, the faith director of the group said that there has been a long-time "active, effective movement of progressive-minded, justice-centered clergy" like Rev. Warnock who had worked in the state on issues including voter rights and health care.
Meanwhile, Sens. Loeffler and Perdue will be backed by conservative Christians who have long boosted Republican candidates in the state.
The Faith & Freedom Coalition, a conservative Christian group, spent $50 million on its "Get Out the Vote" program in the general election, with Georgia being one of its top three spending targets. At the present time, the group plans on increasing organization in the runoffs.
Additionally, the legislative affiliate of the conservative-leaning Family Research Council is holding training and pastor briefings ahead of the runoffs.
The anti-abortion group Susan B. Anthony List has announced a $4.1 million plan to boost Loeffler and Perdue through a partner political action committee. Its president, Marjorie Jones Dannenfelser, advised President Trump's reelection campaign in reaching Catholic voters.
Photo courtesy: ©Getty Images/Kevin C. Cox/Staff
---
Milton Quintanilla is a freelance writer. He is also the co-hosts of the For Your Soul podcast, which seeks to equip the church with biblical truth and sound doctrine. Visit his blog Blessed Are The Forgiven.