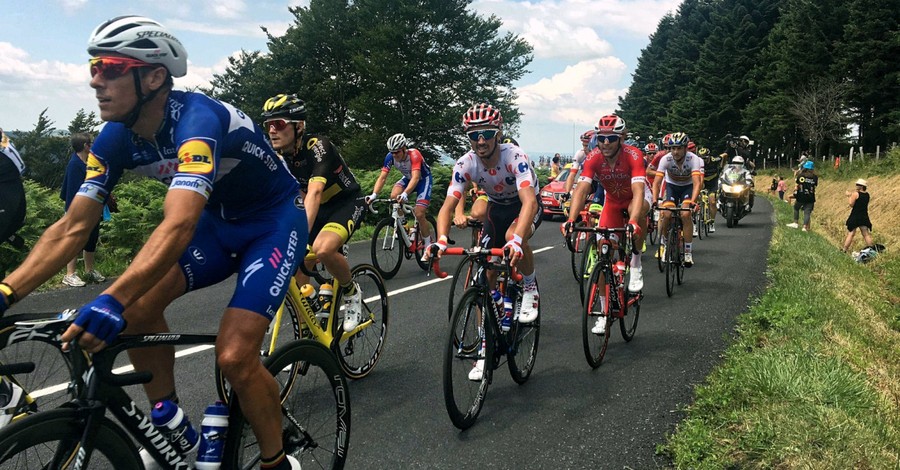 A Christian cycling group has completed its goal of raising $1 million for youth ministries worldwide.
According to Christian Standard, the milestone was accomplished by Ends of the Earth Cycling, which is associated with the New International missions group, earlier this month.
"Eight years ago, we set a goal to raise $1 million," Justin Hanneken, executive director of Ends of the Earth Cycling, explained. "This month, we just met our goal."
The idea for the cycling organization, which was founded in 2011, came after Hanneken's boss at New International encouraged him to start a bike for youth pastors as a way to cultivate fellowship.
Since its inception, Ends of the Earth Cycling has organized 43 cycling tours in 35 states, raising funds for international youth ministries with each ride. Each tour typically covers 300 to 500 miles and lasts from five to seven days. Approximately 1,300 people have taken part in the cause by cycling or supporting team members.
"It really is a mission trip. The cycling is really kind of a tool," Hanneken said.
The first event held by Ends of the Earth Cycling began with a 300-mile bike ride from Fort Myers, Florida, to Key West, Florida. At the time, about twelve riders and one support member participated.
The organization successfully raised $7,700 during its first event. The group used 10 percent of the funds to continue the program and donated the rest to a youth ministry in Bulgaria.
"In that moment, Ends of the Earth Cycling was born," Hanneken said.
A year later, 39 cyclists participated in the ride and raised $45,000. Eventually, the group settled on its goal of raising $1 million by hosting bike tours in all 50 states.
Later this year, Ends of the Earth Cycle will host a tour in Vermont in July, marking its 36th state. In September, the group will tour its 37th state, Alaska.
According to Ends of the Earth Cycling's website, New International, which is based in Fort Myers, Florida, has more than 220 missionaries in over 36 countries across the world.
"The U.S. has 90 percent of the world's youth ministry resources, and only 4 percent of the world's youth," the website states. "Ends Cycling believes everyone deserves the same access to the Gospel, and we're willing to go to the ends of the earth to see that vision fulfilled by the power of Christ."
Related:
35 Million Christian Youths Will Leave Christianity by 2050, New Report Predicts
Photo courtesy: Tom Sam/Unsplash
---
Milton Quintanilla is a freelance writer and content creator. He is a contributing writer for Christian Headlines and the host of the For Your Soul Podcast, a podcast devoted to sound doctrine and biblical truth. He holds a Masters of Divinity from Alliance Theological Seminary.
---
---