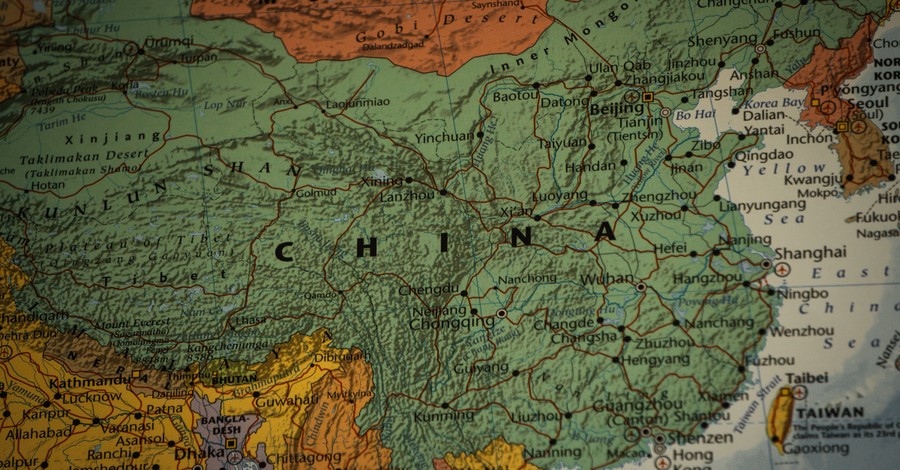 As coronavirus restrictions lift in China, the communist government remains steadfast in its ongoing persecution of local Christians.
In April, at least 48 Three-Self Churches were shut down by the local government in Yugan County, according to Bitter Winter, a magazine on religious rights and human rights in China.
The reasoning behind the shutdowns is due to Yugan County's "large number of believers," making it "one of the key targets of the CCP's religious persecution."
According to the Christian Post, Yugan county has a population of over 1 million people, in which more than 10 percent are Protestants who attend over 300 officially registered Three-Self churches.
One Three-Self congregant told Bitter Winter that in April, officials of Shegeng town, under the direction of the mayor, raided the church and removed its podium, cross and all other religious symbols.
Congregants wept in distress at the sight of the destruction of the church's most cherished items.
The believer noted, "if you try to protest, they will accuse you of fighting against the Communist Party and the central government."
In Yugan's Daxi township, a village press secretary told believers that shutting down churches and demolishing crosses was a part of state policy.
One of the local believers noted that the press secretary said that "there were too many believers in the county," after an inspection by the government.
"When so many believe in God, who will listen to the Communist Party?" the believer said, quoting the secretary. "There is no other choice but to remove crosses from your churches."
In addition to church closures, the government ordered that religious symbols be purged from the homes of believers.
"The government removed all couplets from my house," a believer from Yangbu town complained to Bitter Winter. "In late April, village officials removed couplets with crosses from over 100 households within two days."
According to regional manager for Southeast Asia at International Christian Concern Gina Goh, it appears, as coronavirus restrictions begin to fade away, that the government is increasing its crackdown on Christian.
"In recent weeks, we have seen an increased number of church demolitions and cross removals on state-sanctioned churches across China, as house church gatherings continue to face interruption and harassment. It is deplorable that the local authorities not only conducted this raid without proper procedure but deployed excessive use of force against church members and bystanders," she said.
Open Doors USA's World Watch List ranks China as number 23 as one of the worst Christian persecuted countries across the world.
The Christian based watchdog organization noted that the Chinese government seeks to "Sinicize" every religious ideology in the country—meaning, to make beliefs, including Christianity, fall in line with their interpretation of Communism."
Open Doors also noted that the government would take action against churches when they become "large, too political or too connected to foreign interests."
Photo courtesy: ©Liam Read/Unsplash
---
Milton Quintanilla is a freelance writer and content creator. He is a contributing writer for Christian Headlines and the host of the For Your Soul Podcast, a podcast devoted to sound doctrine and biblical truth. He holds a Masters of Divinity from Alliance Theological Seminary.
---
---