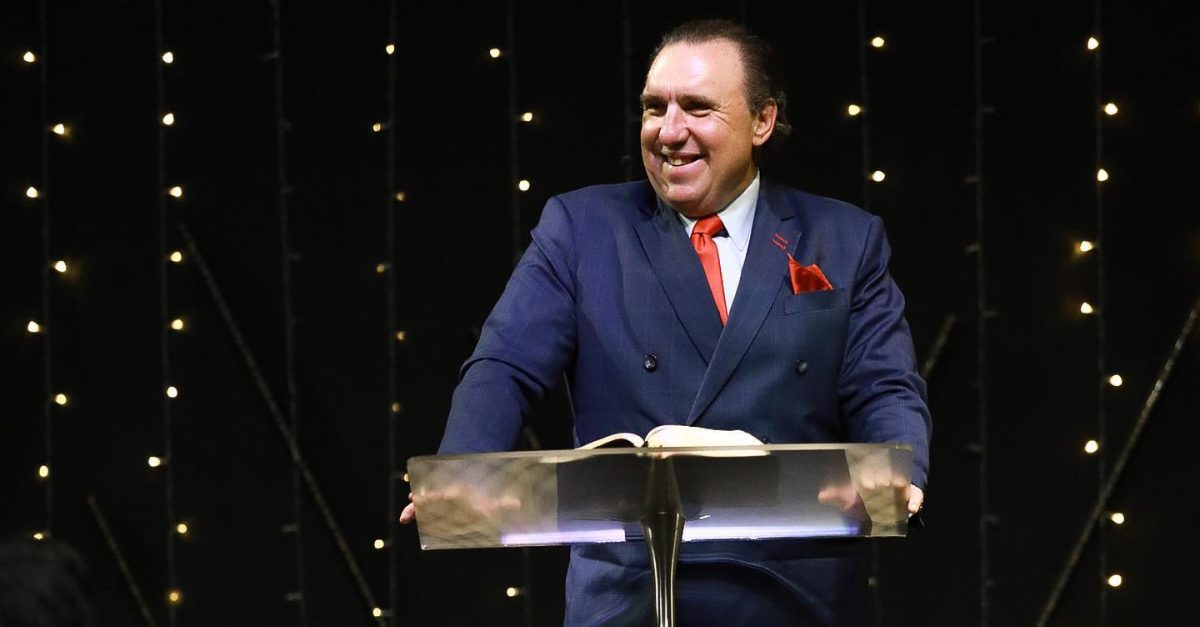 ---
Charges against Florida Pastor Rodney Howard-Browne have officially been dropped.
As Christian Headlines previously reported, in March, Pastor Howard-Browne of the River Tampa Church in Hillsborough County was arrested for unlawful assembly after hosting church services larger than 10 people amid the COVID-19 pandemic.
On Friday, however, Liberty Counsel, the legal group representing Howard-Browne, reported that the charges against the Floridian had been dropped.
Liberty Counsel founder and chairman Mat Staver argued in a written statement that Howard-Browne's arrest was "politically motivated."
"Neither the pastor nor The River at Tampa Bay Church did anything wrong," he added.
Soon, Howard-Browne's arrest would gain national attention, something Staver argues led to Florida Governor Ron DeSantis eventually declaring attendance at houses of worship to be an essential activity. "This arrest freed up every church in Florida to meet," he asserted.
Staver added that for Howard-Browne and all others impacted by his arrest, "It is now time to move forward with healing and restoration."
A Notice of Termination was also published on Friday confirming that the charges had been dropped.
"Having reviewed the charge(s) contained in the Criminal Report Affidavit and/or Notice to Appear, the State Attorney's Office informs you that the charge(s) contained therein is/are dismissed and prosecution is terminated as of this date and that the defendant need not appear for any further proceedings in this matter," State Attorney Andrew Warren said.
In an article by CBN News, Warren noted that "Hillsborough County's emergency order treats violations of social distancing as a problem to solve, much more than a person to punish."
The state attorney added that the arrest of Howard Browne "accomplished the safer-at-home order's goal, which is compliance with the law."
A news release by Chief Communications Officer Grayson Kamm of the state attorney's office asserted that Pastor-Howard-Browne has kept "responsible social distancing on his church campus" following the arrest and is in talks with community leaders concerning "the best path forward for his congregation."
"Our office has determined that further prosecution or punishment would not provide increased protections for our community and is not needed to achieve any additional change in Pastor Howard-Browne's behavior," Kamm added.
Related:
Florida Pastor Arrested for Holding In-Person Church Service during Coronavirus Pandemic

Photo courtesy: Rodney & Adonica Howard-Browne/Facebook Page
---
Milton Quintanilla is a freelance writer. Visit his blog Blessed Are The Forgiven.