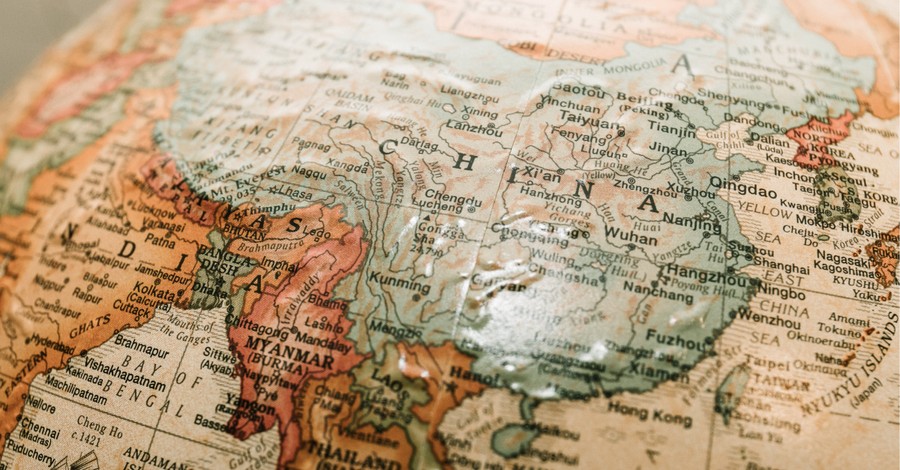 The Chinese Communist Party recently mandated Christians to pray for dead Communist soldiers while banning all commemorations for martyrs of the faith.
According to religious liberty magazine Bitter Winter, as the country celebrated the 76th anniversary of its victory in the Anti-Fascist War, the CCP reportedly issued the directive to all churches involved with the state-sponsored Protestant Three-Self Church.
"This year marks the 76th anniversary of the victory of the Chinese People's War of Resistance Against Japanese Aggression and the World Anti-Fascist War," the CCP said in a statement to the churches. "In order to actively respond to the initiative of the Peace Committee of China's Religious Circles, a notice is now issued to the two Christian associations of all provinces (autonomous regions and municipalities directly under the Central Government)."
The directive orders churches to "carry out relevant peace prayer activities in a small and decentralized form according to local actual conditions and in compliance with local requirements" to prevent the spread of COVID-19. Additionally, churches are "to further promote the fine traditions of patriotism and love of religion, and demonstrate the goodness of Christianity in our country that loves peace."
Churches were also mandated to "report the relevant activities (text, video and picture materials) to the Media Ministry of the National Christian Council of the People's Republic of China in a timely manner before September 10."
Further, Christians are banned from paying tribute to martyrs of the faith during imperial China and those killed by the CCP, lest comparisons are made.
According to Bitter Winter, the CCP threatened churches in the ordinance, saying they will face consequences if they fail to comply with the orders.
Last week at Fujian Theological Seminary, local Three-Self Church members paid tribute to the martyrs of China's "People's War of Resistance Against the Japanese Aggression."
Prayers at the event called for the intercession of "Jesus, the King of Peace" for China's "peaceful reunification" while also keeping Taiwan under its watch.
As Christian Headlines previously reported, in recent months, the CCP ordered churches to participate in the 100th anniversary of its founding and mandated pastors to incorporate elements of President Xi Jinping's centennial celebration speech in their sermons.
Related:
Chinese Pastors Must Include President Xi Jinping's Speech from CCP's Centennial Celebration in Sermons
Photo courtesy: James Coleman/Unsplash
---
Milton Quintanilla is a freelance writer and content creator. He is a contributing writer for Christian Headlines and the host of the For Your Soul Podcast, a podcast devoted to sound doctrine and biblical truth. He holds a Masters of Divinity from Alliance Theological Seminary.
---
---