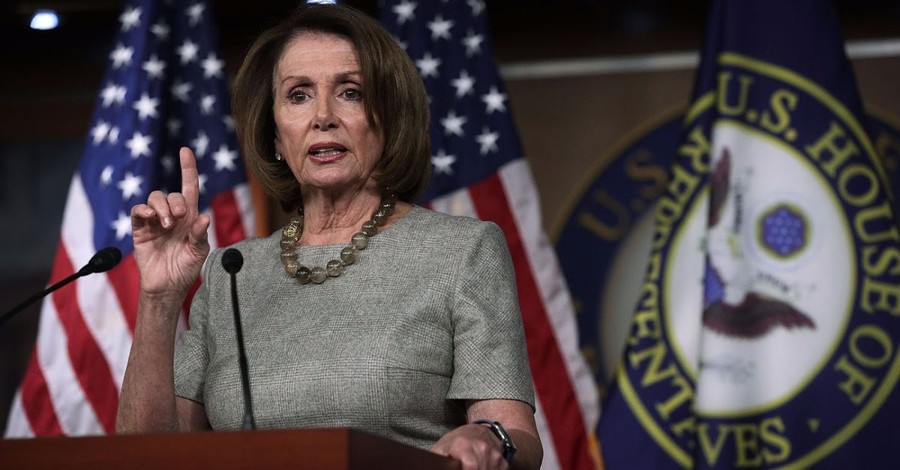 ---
Last week, the archbishop to house speaker Nancy Pelosi called on Catholics and "others of good will" to fast and pray for her "conversion of heart" from her support of abortion.
In a statement by Archbishop Salvatore J. Cordileone of San Francisco, he noted the negative reaction to a Texas heartbeat bill, which passed last month, and "how desperately our country, and many of our political leaders, need a conversion of heart to steer us away from the path to death and reclaim a culture of life."
He also addressed the recent passing of Women's Health Protection Act (H.R. 3755), by the House of Representatives which "would impose abortion on demand nationwide at any stage of pregnancy."
"A conversion of heart of the majority of our Congressional representatives is needed on this issue, beginning with the leader of the House, Speaker Nancy Pelosi," Cordileone continued. "I am therefore inviting all Catholics to join in a massive and visible campaign of prayer and fasting for Speaker Pelosi: commit to praying one rosary a week and fasting on Fridays for her conversion of heart."
The archbishop believes that Pelosi "clearly has a maternal heart" as she speaks "fondly of her children."
"Pope Francis has called abortion murder, the equivalent of hiring a hitman to solve a problem. The solution to a woman in a crisis pregnancy is not violence but love," he contended.
In a statement published last month, Cordileone denounced the Women's Health Protection Act as "nothing short of child sacrifice."
"Indeed, HR 3755 is surely the type of legislation one would expect from a devout Satanist, not a devout Catholic." the archbishop argued.
"A child is not an object to be thrown away, and neither is a mother's heart. I've said it before and I'll say it again: the answer to a woman in a crisis pregnancy is not violence but love. This is America. We can do better," he concluded.
Cordileone has often criticized Catholic politicians, including Pelosi and President Joe Biden, for supporting abortion.
In defense of the Texas Heartbeat bill last month, he asserted: "You cannot be a good Catholic and support expanding a government-approved right to kill innocent human beings."
Cordileone has also called on the Catholic Church to deny Communion to pro-choice Catholic politicians.
Photo credit: ©Getty Images/Alex Wong/Staff
---
Milton Quintanilla is a freelance writer. He is also the co-hosts of the For Your Soul podcast, which seeks to equip the church with biblical truth and sound doctrine. Visit his blog Blessed Are The Forgiven.