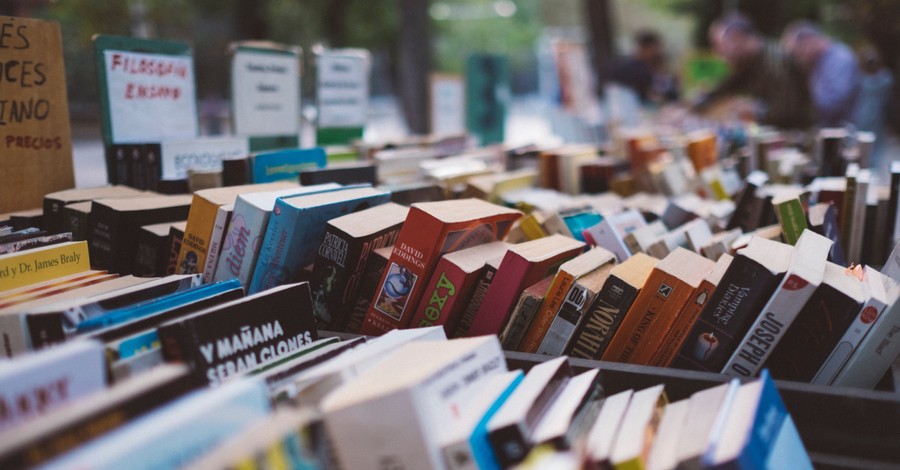 On Wednesday, a Catholic bookstore filed a lawsuit against the city of Jacksonville, Florida, for requiring the business to use customers' preferred pronouns.
According to The Christian Post, Queen of Angels Catholic Bookstore sued Jacksonville after the city added gender identity and sexual orientation as protected categories under its human rights ordinance.
In the lawsuit, the bookstore and its owner, Christie DeTrude, accused city officials of passing the rule to "require businesses to address customers using their preferred pronouns and titles regardless of a customer's biological sex."
"The law even prevents businesses from publishing 'any communication' a customer or government official might subjectively interpret as making someone feel 'unwelcome, objectionable, or unacceptable,' such as statements opposing gender-identity ideology," the lawsuit claimed.
Conservative legal nonprofit Alliance Defending Freedom is representing the bookstore in the case.
The group argues that DeTrude upholds "Catholic beliefs about gender and sexuality in her store and on the store's website," but the new ordinance prevents her from doing so. It also pushes back against the fact that DeTrude would be required to pay a fine if she violated the ordinance.
"Americans should be free to say what they believe without fear of government punishment," ADF Legal Counsel Rachel Csutoros said in a statement on Wednesday.
"Christie, owner of Queen of Angels Catholic Bookstore, gladly serves everyone, but she can't speak messages that go against her religious beliefs," Csutoros added.
"Yet Jacksonville is illegally mandating Queen of Angels abandon its religious beliefs — the very faith that motivates the store to open its doors to customers every day."
The Jacksonville City Council initially voted in 2017 to add gender identity and sexual orientation to its human rights ordinance, but an appeals court rejected that decision, concluding that the change was not adequately written.
"Instead of setting out the full text of the amendments in context, the proposed ordinance stated that the City's office of general counsel would write the amended ordinance later," News 4 Jax reports, citing the 2020 ruling.
"The only way to ensure clear, accurate, understandable, and uniform notice of proposed changes to a law or an ordinance is to put them in writing before enacting or adopting them — in full text, in context, complete as if for immediate enforcement. Without all of that, an amendment is just an idea. Ideas alone are not enforceable."
In June 2020, the council voted 15-4 to approve a revised version of the measure. Councilmembers Al Ferraro, Randy White, Sam Newby and Danny Becton dissented.
Photo courtesy: Freddie Marriage/Unsplash
---
Milton Quintanilla is a freelance writer and content creator. He is a contributing writer for Christian Headlines and the host of the For Your Soul Podcast, a podcast devoted to sound doctrine and biblical truth. He holds a Masters of Divinity from Alliance Theological Seminary.
---
---