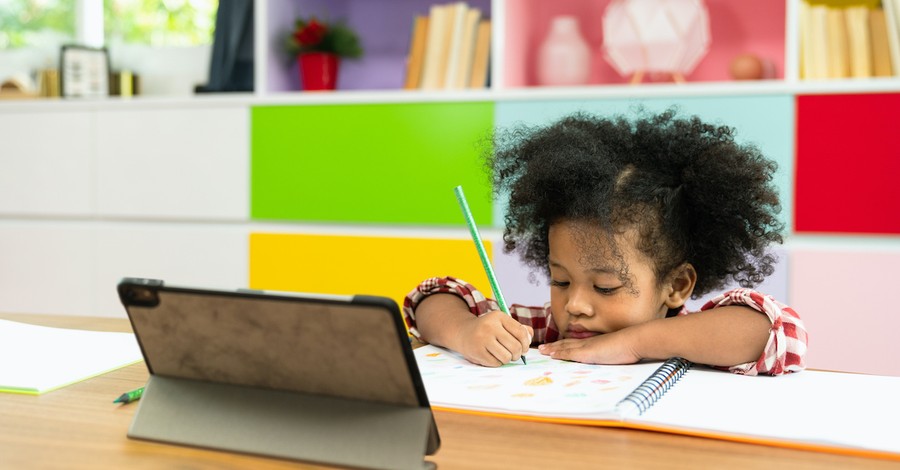 ---
A California church is seeking to appeal the state's decision to close its preschool last month for violating its COVID-19 mask mandate for employees and students.
According to KFMB-TV, Foothills Christian Church Preschool, located in El Cajon, was shut down on December 10 by the Department of Social Services Community Care Licensing following months of debate over the mask mandate. Officials reportedly urged the school to impose a mask mandate on employees and students two years of age and older, but the school failed to comply.
On Friday, parents convened outside the school to hear church officials, preschool director Tiffany McHugh, State Senator Brian Jones and El Cajon Mayor Bill Wells address the school's closure.
According to McHugh, Social Services began visiting the school in September 2020 after a parent issued a complaint.
"From that point on, we were working with licensing almost on a weekly basis over the next two months, and we were trying to improve," McHugh explained. "Unfortunately, it's really hard. We are going up against a lot of parents that don't want their children to be masked."
Then in November, the violation against the preschool was lifted until officials returned to the school weeks later and found that the children were not wearing masks.
"We were going to continue working on it, but three days later, they came in and shut us down," McHugh said.
Meanwhile, the church's pastor, David Hoffman, told parents that state officials made 99 visits to the 86 preschools in the county between 2020 and 2021, and during those visits, mask mandates were only mentioned twice.
"They only mentioned in all of those years, in all of those visits – 99 evaluations – they only mentioned masks and preschoolers wearing masks two times. That's why we know we were targeted," Hoffman said.
According to CBN News, department officials said that the preschool failed to enforce the mandate on its staff and students. The school's employees, however, allege that they were harassed and threatened by the state.
The church's Administrative Pastor Kevin Miller noted that the initiative was "doomed from the beginning" even though the school tried to work with the state's social service department.
"And it was very hostile from the beginning," Miller told KUSI-TV. "We had an analyst come in and really interviewed kids without the parents' permission or knowledge. It was really antagonistic and very, very aggressive."
In response, the church contacted state senator Brian Jones, who prompted the department to work with the church in finding a solution. At the time, the state fined the preschool $600 a day, even when it was closed.
"We were showing a lot of progress," he said. "In fact, in November, they said, 'Hey, we see the progress. We see that you're working on it. So we're going to sign you off on those thousands of dollars in fines."
"And then they came back in just days later and shut us down," the pastor added.
Jones also shared with KUSI how state officials constantly investigated the school for several months before shutting it down.
"We had over 40 hours of investigation over 60 days," he explained. "Nine and a half hours at a time, disrupting. It got so bad that there were kids who were interviewed that wouldn't come back to school because of how aggressive the energy was. We had teachers that went home crying, that just destroyed what was going on. Yeah, we think we were unfairly targeted, for sure."
The church is scheduled to appear in court on January 14 to appeal the state's decision.
Photo courtesy: ©GettyImages/Sushiman
---
Milton Quintanilla is a freelance writer and content creator. He is a contributing writer for Christian Headlines and the host of the For Your Soul Podcast, a podcast devoted to sound doctrine and biblical truth. He holds a Masters of Divinity from Alliance Theological Seminary.