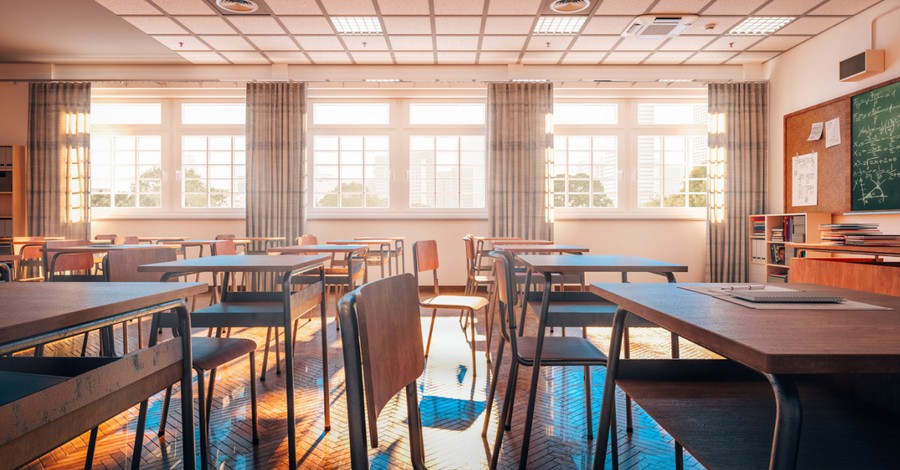 An "After School Satan Club" has been given permission to hold monthly meetings inside a California elementary school cafeteria.
Last week, Tehachapi Unified School District approved the decision for the club to hold its meetings at Golden Hills Elementary School in Tehachapi, California.
"The Satanic Temple began communication with the district in late October and submitted its completed Civic Center Facilities User Permit Application on Oct. 21," according to Tehachapi News. "The organization was informed on Nov. 14 that use of the cafeteria at Golden Hills was approved."
Lucien Greaves, the co-founder and spokesperson of the After School Satan Club, stated that religious matters are excluded from the club's teachings. Despite having Satan in the group's name, Greaves asserted that "there's nothing to be offended by."
"We don't want people to be unaware of who we are when we run these programs, as we think there would be a more intense backlash if we were trying to hide it," he added.
Paul Hicks, the leader of the After School Satan Club, noted that "there's currently a Good News Club there which is teaching kids to go save souls for Jesus, at the school. We want to give an alternative point of view."
"I'm not teaching these kids to be Satanic; I'm not teaching these kids that they need to hail Satan or identify as Satanists. What we're doing is we're thinking critical thinking, we're teaching science, we're teaching empathy and benevolence."
"From my understanding, the Good News Clubs sent out some flyers, which they are certainly entitled to do, and some parents got together and said we're not interested in this," Hicks continued. "And they knew of the After School Satan Club, and they requested our presence."
As reported by The Daily Wire, parents and grandparents of Golden Hills students expressed outrage that the club was allowed.
"I think it's disgusting," Sheila Knight, whose grandchild is in the 5th grade, told Bakersfield Now. "I understand the school has to allow them because they allow other after-school programs such as the Good News, which is a Christian-based after-school program, that one I'm okay with, but I can't imagine why anyone would want their child to attend this Satanic group."
"So several people have told me that the new Satan after school club at Golden Hills elementary is not a religion, but a philosophy club," one commenter, who described himself as non-religious, wrote on the Tehachapi Ask, Raves & Rants Facebook page.
"Then why did they choose Satan? he asked. "Why not the Jean-Paul Sartre existentialism club? Why not the Descartes club? Etc. They put Satan in the name for a reason."
"It's just sick that they are targeting elementary school kids," one woman commented. "Those are babies."
Earlier this year, The Satanic Temple filed a lawsuit against a Pennsylvania elementary school after the school board rejected its request to hold an After-School Satan Club.
Photo courtesy: ©Getty Images/Tiero
---
Milton Quintanilla is a freelance writer and content creator. He is a contributing writer for Christian Headlines and the host of the For Your Soul Podcast, a podcast devoted to sound doctrine and biblical truth. He holds a Masters of Divinity from Alliance Theological Seminary.
---
---