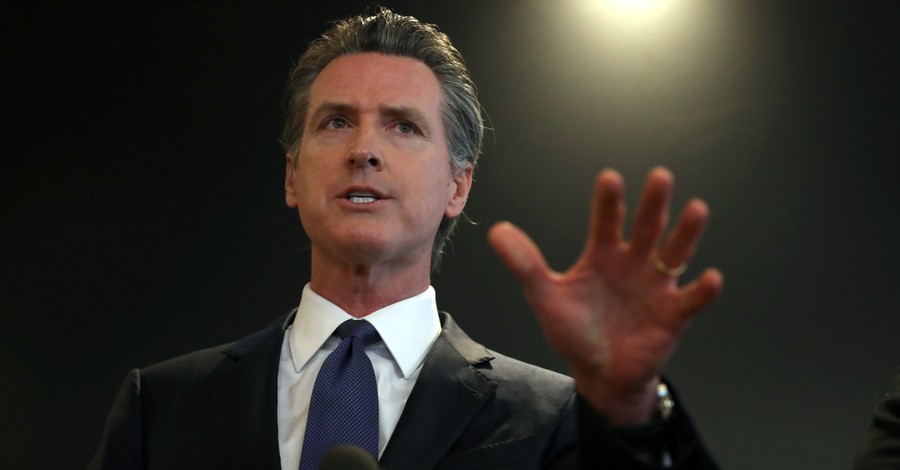 ---
Churches in California are being permitted to reopen for the first time since closing its doors back in March because of stay at home orders over the coronavirus pandemic.
Gov. Gavin Newsom announced new guidelines on Memorial Day in which California churches are able to have in-person services.
As CBN News reports, the new guidelines require places of worship to "limit attendance to 25% of building capacity or a maximum of 100 attendees, whichever is lower."
Houses of worship, however, must first receive approval from the county public health department 21 days prior to conducting its first in-person services.
Prior to Newsom's announcement of the new guidelines, on Friday, a three-judge panel of the 9th Circuit U.S. Court of Appeals ruled 2-1 against The South Bay Pentecostal Church's appeal to end Newson's church ban.
"We're dealing with a highly contagious and often fatal disease for which there presently is no known cure. In the words of Justice Robert Jackson, if a 'court does not temper its doctrinaire logic with a little practical wisdom, it will convert the constitutional Bill of Rights into a suicide pact," Judges Barry Silverman and Jacqueline Nguyen wrote in a statement according to Politico reports.
On the contrary, Judge Daniel Collins commented in an 18-page dissent that Newsom's ban violates the First Amendment protection of religious freedom.
"I do not doubt the importance of the public health objectives that the State puts forth, but the State can accomplish those objectives without resorting to its current inflexible and over-broad ban on religious services," Collins wrote.
According to CBN News, Judge Collins asserted that "the State cannot assume the worst when people go to worship but assume the best when people go to work or go about the rest of their daily lives in permitted social settings."
On the same day of the ruling, President Trump declared houses of worship "essential and called for U.S. governors to open places of worship "right now."
Photo courtesy: ©Getty Images/Justin Sullivan/Staff
---
Milton Quintanilla is a freelance writer and content creator. He is a contributing writer for Christian Headlines and the host of the For Your Soul Podcast, a podcast devoted to sound doctrine and biblical truth. He holds a Masters of Divinity from Alliance Theological Seminary.