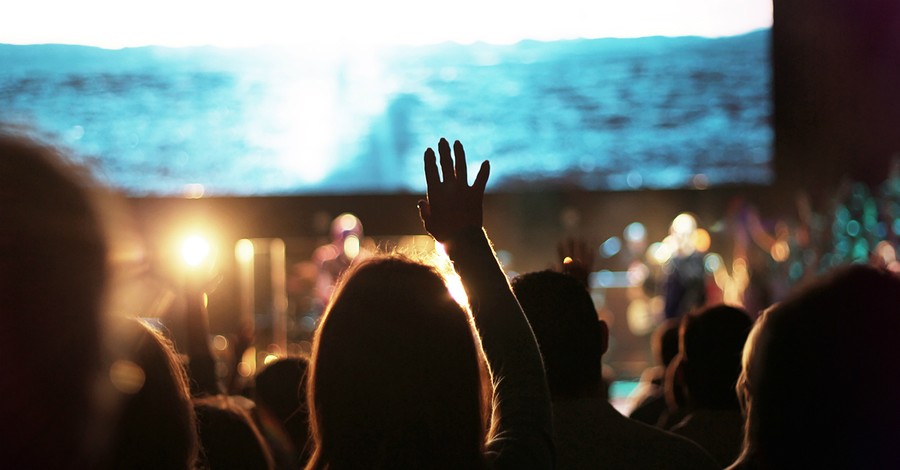 ---
On Saturday, close to 1,000 people were baptized at Corona Del Mar State Beach in Newport Beach by Calvary Chapel Church Chino Hills.
According to CBN News, Chino Director, Gina Gleason, noted that the record-setting number of baptisms on Saturday exceeded the usual turnout, which is about 300 people per service.
"It's remarkable and a significant number," she said. "California may be experiencing a spiritual revival."
In an area known as Pirate Cove, highlights of the event show thousands of people on the beach as others were baptized by the church staff and its lead pastor, Jack Hibbs.
Baptisms aside, the church has also experienced a significant amount of people at their services throughout the summer, Champion Newspaper reports.
"For this church, it has been crazy amazing," Hibbs said. "We are reaching the most amount of people ever with many thousands of people coming on Wednesdays and Sundays."
The church had been following lockdown procedures due to COVID-19 but eventually reopened its indoor services due to government overreach.
"When the governor began to clearly target the church, that's when we were led by the Lord and Scripture to obey God rather than man," Hibbs contended.
Nevertheless, the church offers outdoor seating, hand sanitizers, and socially distancing protocols. Additionally, members can listen to the church services from their car via radio transmission.
If a churchgoer is feeling sick, however, then they are discouraged from attending.
Hibbs believes that God is moving powerfully like never before in these unprecedented times.
"We have seen conversions, prayers, and people weeping with joy and conviction," he said. "I've never seen church like this."
Joshua Blevins, the assistant pastor of Calvary Chapel Chino Hills, stressed the importance of having an encounter with God in relation to one's mental health, according to Highland News.
"I think one of the biggest mistakes that the world has made, and that people make, is they separate mental health from any sort of spiritual reality, and if there was some study that could be done on it, I think the greatest moments of healing, of restoration, happens in peoples' lives, whether it's from addiction or from PTSD (post-traumatic stress disorder), mostly when that mental stress is connected to the reality that they are a spiritual being in need of ministry and a touch in truth from God," he asserted.
In July, as Christian Headlines previously reported, another revival took place on a California Beach where hundreds of people were led to Christ and baptized.
Related:
California Beach Revival Draws Hundreds to Christ, Likened to 'Jesus People Movement'
Photo courtesy: ©GettyImages/ColbieCreative
---
Milton Quintanilla is a freelance writer. Visit his blog Blessed Are The Forgiven.