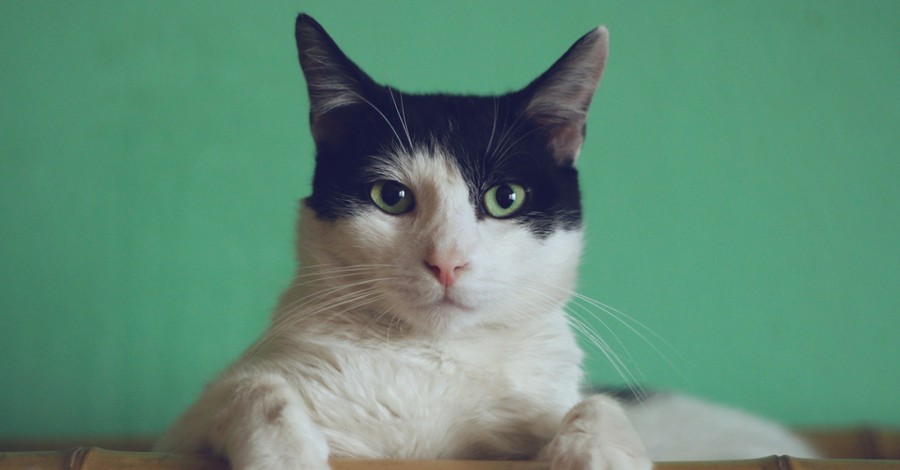 A middle-aged woman from London recently tied the knot with her cat in order to avoid her landlord's no-pet policy.
Deborah Hodge, 49, married her 5-year-old cat, India, on April 19 in a public park in southeast London. According to the New York Post, both Hodge and her cat wore tuxedo-styled outfits for the occasion.
The decision to marry her cat came after Hodge was previously forced to give up three other pets – two Huskies and one cat – because of landlord rules barring residents from owning pets.
"By marrying India, I need any future landlords to know that we come as a package, and we cannot be separated under any circumstances as she is as important to me as the children," Hodge explained.
She contended that next to her children, India "is fundamentally the most important thing in my life."
During the ceremony, Hodge recited vows to her feline spouse as her friends watched on.
"I recited vows under the universe that no man will ever tear myself and India apart," she asserted. "I refuse to be parted with her. I'd rather live on the streets than be without her."
Hodge, who lost her job on March 17, is currently facing eviction as she has been unable to make rent. For this reason, she married India to circumvent any restrictions on pets wherever she goes next.
"I'm on my last pennies," she said. "I'm terrified of losing India. I can barely leave my house with anxiety over what the future holds, and I'm just desperate not to lose my cat."
As reported by Faithwire, Hodge told The Daily Record that she does not have a sexual relationship with her cat.
She also attempted to justify her decision to marry India by pointing out how the refugees in Ukraine have fled with their pets to stress the importance of the bond that people share with their animals.
In an attempt to justify her decision to marry India, Hodge pointed out how the refugees in Ukraine have fled with their pets because of the shared bond people have with their animals.
"My cat's part of the family. Everybody knows how important pets are. So I married my cat, and I stand by that," she argued. "And you might think I'm mad, but I'm not."
Photo courtesy: ©Manja Vitolic/Unsplash
---
Milton Quintanilla is a freelance writer and content creator. He is a contributing writer for Christian Headlines and the host of the For Your Soul Podcast, a podcast devoted to sound doctrine and biblical truth. He holds a Masters of Divinity from Alliance Theological Seminary.
---
---