Milton Quintanilla
| Contributor for ChristianHeadlines.com
| Wednesday, April 7, 2021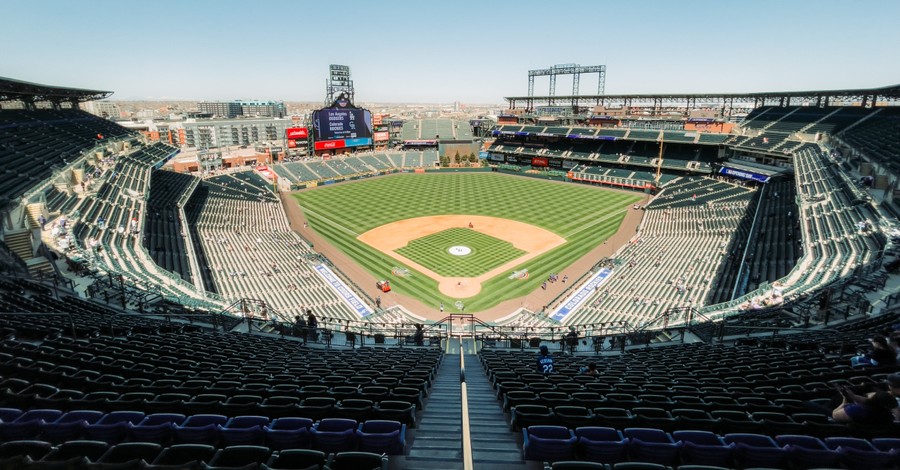 ---
Former President Donald Trump took a shot at Major League Baseball after the All-Star Game was moved from Atlanta, Georgia, following controversy over a voting bill.
The bill, which was signed into law by Georgia Gov. Brian Kemp late last month, was met with criticism from Democrats, including President Joe Biden, asserting that the legislation was an act of voter suppression. Republicans, on the other hand, say that it actually expands voting rights, the Associated Press reports.
Major corporations such as the MLB, Coca-Cola and Delta also expressed criticism over the bill. Last week, MLB Commissioner Rob Manford announced that the 2021 All-Star Game would be relocated from its location in Atlanta. It will now be held in Denver, Colorado.
On Tuesday, Trump called in to Newsmax TV criticizing the MLB for the move and even called for a boycott of the professional sports league.
"I would say boycott baseball, why not," Trump told host Heather Childers on "America Agenda".
"Woke is not good for our country," he added.
Trump explained that the MLB moved its All-Star Game because they thought the voting bill was "too tough when it's not."
"I think a lot of people are giving up on baseball anyway…they shouldn't be hurting the people of Georgia," he said.
The former President challenged "woke corporations" to protest a more conservative state, namely Texas, as Georgia has a Republican governor and two Democratic senators.
"Let 'em try boycotting Texas," Trump said. "Texas will teach 'em a lesson. Let 'em try it."
He continued, "Frankly, these companies should stay out of it because all they do is aggravate people."
Trump also criticized conservative leaders for not taking a stand against the major corporations who denounced the new Georgia voting law using Democratic talking points in their press releases.
"As soon as [Democrat activist] Stacey Abrams speaks out, they end up folding," Trump said of the companies. "We have more people than they do."
"If Republican conservatives…if they would boycott these companies that were so above it all, you'd find that they would come back in the fold very quickly," he argued.
Photo courtesy: Jakob Rosen/Unsplash
---
Milton Quintanilla is a freelance writer. He is also the co-hosts of the For Your Soul podcast, which seeks to equip the church with biblical truth and sound doctrine Visit his blog Blessed Are The Forgiven.