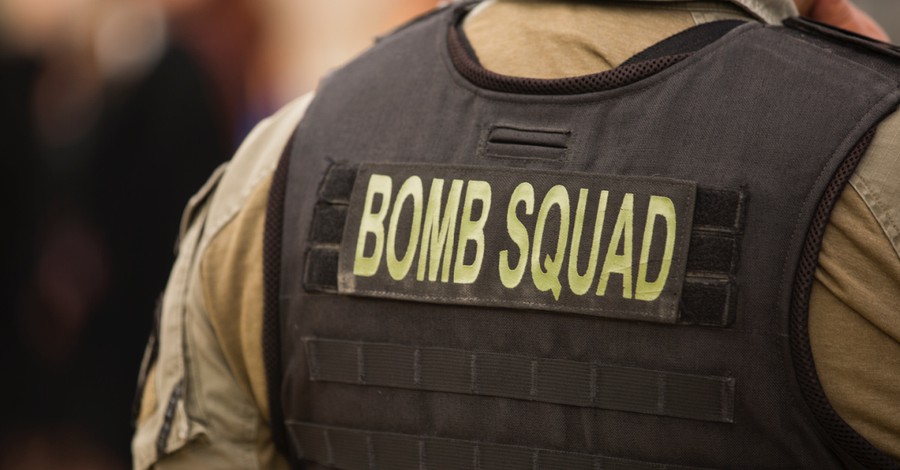 On Sunday afternoon, Philadelphia police discovered an 18-inch pipe bomb behind a Catholic church in Holmesburg. Pennsylvania.
According to FOX 29, a passerby initially found the pipe bomb – a PVC pipe with capped ends and black powder on it – behind St. Dominic Catholic Church at around 2 p.m.
Police then responded to the scene and shut down the surrounding streets. The Philadelphia Police Bomb Squad later arrived at the scene to remove the pipe bomb.
As reported by The Detroit Catholic, Father Edward T. Kearns, the priest at St. Dominic, does not believe that the bomb was a direct threat to his church.
"I was surprised," Father Kearns told OSV News. "I was watching a golf match. They were very quiet when they came in to pick it up and take it away."
"I don't think it was in connection to us," he continued. "It was behind us, not on our property, (but) on the other side of the railroad tracks, on Conrail's property. I know the cops, and I spoke to them directly. It was 100 yards from my church. It's a big cemetery, and I have fencing around it. The bomb was found another 20 feet from my fence."
Police, he said, also told him the bomb "wasn't able to be exploded."
"It was what they call a dud. Thank God," he said.
The area where the device was found posed a potential threat to the Philadelphia freight line. The incident comes just weeks after a freight train derailed in East Palestine, Ohio.
According to Father Kearns, people, including homeless people and students from the nearby Father Judge Catholic High School, would pass over the tracks to get to St. Dominic.
"We used to have people living down there on the tracks," he said. "They would come through to get to their tents, and on the other side of the tracks, there were more people (living) in the woods."
While Kearns does not believe the church is under attack, he plans to discuss possible security measures with his parish staff.
"I don't think (anyone) is out to get us," he said. "But you never know these days. There's so much anger in the world."
Photo courtesy: ©Getty Images/Matt Gush
---
Milton Quintanilla is a freelance writer and content creator. He is a contributing writer for Christian Headlines and the host of the For Your Soul Podcast, a podcast devoted to sound doctrine and biblical truth. He holds a Masters of Divinity from Alliance Theological Seminary.
---
---