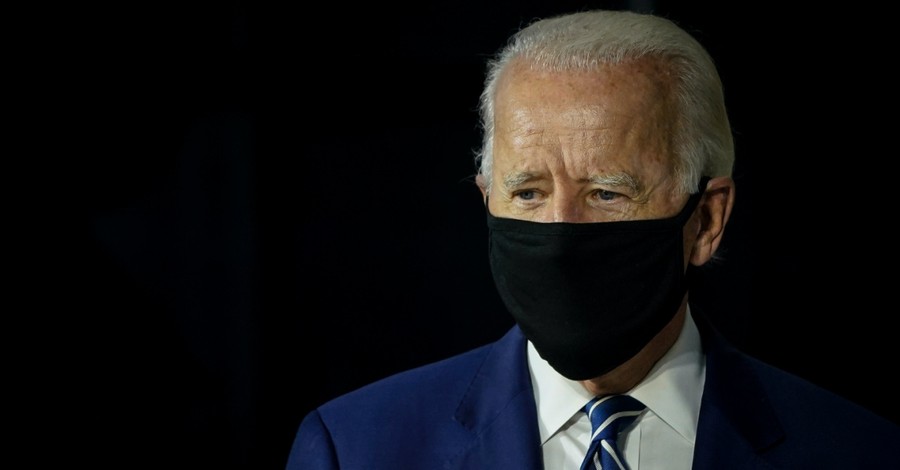 Josh Dickson, the National Faith Engagement Director for Biden for President, is calling Christian voters to consider electing Democratic presidential nominee Joe Biden in the 2020 election.
Dickson's remarks are part of a new series by Christianity Today that seeks to make the case for presidential candidates on both sides of the political spectrum as well as a third-party option.
As Christian Headlines previously reported, Paula-White Cain, Trump's faith advisor, made her case as to why Christians should re-elect the president for a second term.
Like many Christians, Dickson grew up in church and aligned himself with the Republican party. As a four-year-old boy, Dickson celebrated the presidential victory of George H.W. Bush and later cast his first presidential vote for Bush's son, George W. Bush, while he was in college.
Through his experiences in multiple youth ministries, Dickson explained that is where he learned to implement Jesus' teachings through words and actions. He resonated with Christ's words in Matthew 25 that calls for believers to "to care for the hungry, the stranger, the sick, the prisoner, and anyone in need."
"This is why, after college, my faith led me to teach in a low-income school on the South Side of Chicago," Dickson wrote. "And that's where my world changed."
While Dickson was impressed with his students' capabilities, he lamented that they had a less than 10 percent chance of getting a college degree due to their zip code. He lauded their hard-working parents for "doing the most with what little opportunity they had."
Yet Dickson stressed that their geography, income, and race impacted their chances of succeeding in the world.
"I saw systemic injustice, firsthand, and the deep and dire consequences our public policies have on children and families who, in the most resourced country in the world, deserve so much more," he continued.
"Today, some approach politics asking, "what can this candidate do for me?" Dickson noted. "For me, the teachings of Jesus beget different questions: what will this candidate do for the most marginalized (Matthew 25)? What will this candidate do to combat oppression and injustice (Luke 4)? How will this candidate seek to serve, rather than be served (Mark 10)? How will this candidate reflect Christian values not just in their words, but also their deeds (James 2)?"
For Dickson, Biden answers those questions the best. He asserts that Biden "is the best choice for Christians" because his values and agendas are consistent with Jesus' teachings.
Unlike the Trump administration, Dickson argued that Biden's principles are biblically based and that he will be able to address systemic racism and beat COVID-19, "which disproportionately impacts marginalized communities." Additionally, Biden will attack the "the root causes of poverty head-on" and plans to build an immigration system that "treats people with dignity and respect."
He added that Biden is someone who "deeply values" working with faith leaders, congregations, and communities as seen through his support of the White House Office of Faith-based and Neighborhood Partnerships when he was Vice President.
Dickson also highlighted Biden's Catholic faith, calling him someone who follows the Bible in word and deed. Moreover, Biden has learned to strengthen his faith during the most difficult moments in his life, such as dealing with the loss of his first wife and daughter, and later, his oldest son Beau.
"With this background, it's no surprise that Joe has forged strong relationships with many elected officials in the opposing party," Dickson wrote. "He listens; he empathizes; he extends grace. He looks for connections to transcend our divisions. In the end, we cannot foster justice if we cannot work together."
Dickson stressed that the 2020 election transcends policies, ideologies and political candidates, saying that it is ultimately "about the very nature of what we want our country and politics to be."
"Do we value service and justice for the marginalized, as Scripture demands? Or will we become an increasingly cruel and divided nation?" he asked.
While principles in carrying out justice will differ, Dickson argued that "we must protect and nurture the commitment to achieving it."
"If we lose our foundation, any policy victory that either party attains in the years to come will be fleeting," he added.
In closing, Dickson urged Christians to consider voting for Biden because he "shares our values in both word and deed."
"As fellow Christians, I hope you'll join me in supporting Joe Biden— because of our faith, not in spite of it," he concluded.
Related:
Paula White-Cain Explains Why Evangelicals Should Re-elect Trump
Photo courtesy: ©Getty Images/Drew Angerer/Staff
---
Milton Quintanilla is a freelance writer and content creator. He is a contributing writer for Christian Headlines and the host of the For Your Soul Podcast, a podcast devoted to sound doctrine and biblical truth. He holds a Masters of Divinity from Alliance Theological Seminary.
---
---