Milton Quintanilla
| Contributor for ChristianHeadlines.com
| Wednesday, February 17, 2021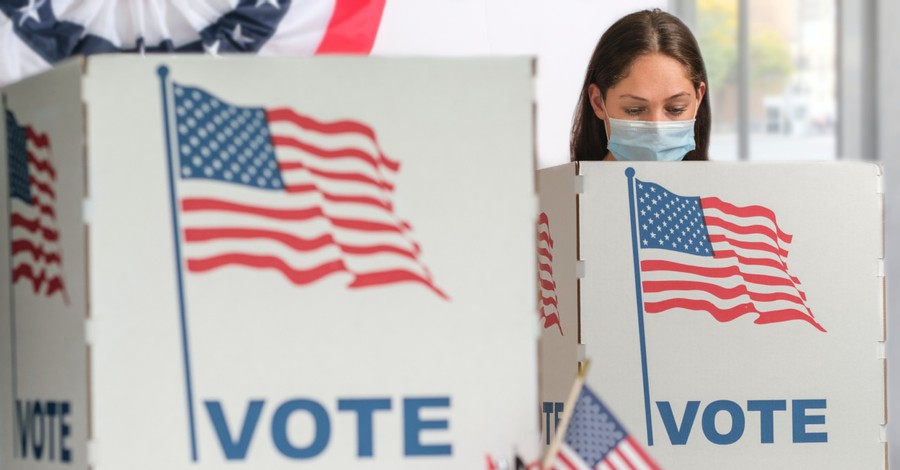 ---
A new post-election survey from the Cultural Research Center at Arizona Christian University examined the faith of the 81 million Americans who voted for President Joe Biden and found that a majority of his supporters were least likely to have a biblical worldview.
The survey, which was conducted by veteran researcher Dr. George Barna, found that Biden's base of supporters are 60 percent less likely to hold to a biblical worldview.
Meanwhile, nearly two-thirds (65 percent) of Biden voters are professing Christians, despite their beliefs and political positions contradicting traditional, biblical Christianity.
The research also revealed that 56 percent of Americans who supported the Democratic candidate described themselves as "spiritual but not religious" and only three out of ten (30 percent) believe that the Bible is the inspired word of God.
Additionally, 30 percent of Biden supporters are less likely to believe the Bible is true while 75 percent reject the idea of absolute moral truth, saying that "identifying moral truth is up to each individual, there are no moral absolutes that apply to everyone, all the time."
Similarly, three-fourths of the president's base do not hold to the Bible as their most trusted source of moral guidance. Instead, they choose to rely on feelings, experiences, friends, and family.
Only 15 percent of Biden supporters are born again — meaning they believe they will spend eternity with God after death but only because they have personally confessed their sins and accepted Jesus Christ as their savior.
Other religious beliefs embraced by Biden voters included the following:
72 percent believe that a person who is generally good, or does enough good things for others, will earn a place in Heaven.
68 percent believe that The Holy Spirit is not a living entity but is a symbol of God's presence, power, or purity.
63 percent do not believe that God is the all-powerful, all-knowing, perfect and just creator of the universe who rules that universe today.
CRC's post-election survey noted that the religious views of Biden's base translate to their policy preferences. Regarding abortion, 60 percent of his supporters, who are pro-choice, contend that "the Bible is ambiguous on the matter of abortion; it is possible to make compelling biblical arguments either for or against abortion."
Biden voters also largely favored the expansion of LGBTQ rights with six out of ten (58 percent) rejecting the notion that "the marriage of one man to one woman is God's only acceptable plan for humanity, applicable to all cultures on earth."
In contrast to Biden voters, voters who cast their ballot for former President Donald Trump were more likely to:
self-identify as Christian;
be active in a Christian church;
describe themselves as theologically conservative;
believe that absolute moral truths exist and are defined in the Bible;
believe that eternal salvation is based on faith in Christ alone;
embrace the reality and characteristics of the Trinity;
have a biblical worldview.
In response to the findings, Barna warned that the government's rejection of the Biblical values on which it was founded will lead to "chaos, constant disputes, and widespread dissatisfaction," because they embrace "an inconsistent patchwork of modern philosophical preferences".
"A strong and thriving society requires a stable foundation of truth on which to make just and appropriate decisions," he continued. The more the United States puts distance between itself and its moral and spiritual moorings, the less likely we are to have an effective vibrant government and a healthy and vibrant way of life."
The latest CRC survey, titled "President Biden's Supporters Less Likely to Hold Biblical Worldview" is the fourth release in a series of its 2020 Post-election Survey, which was conducted online between November 4-16, 2020 with a representative sample of 1,000 U.S. adults.
Photo courtesy: ©Getty Images/Tetra Images
---
Milton Quintanilla is a freelance writer. He is also the co-hosts of the For Your Soul podcast, which seeks to equip the church with biblical truth and sound doctrine. Visit his blog Blessed Are The Forgiven.