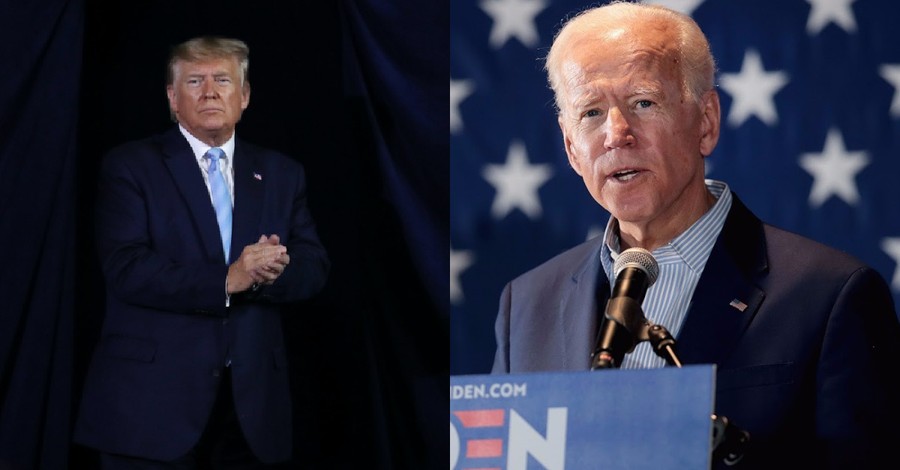 ---
According to a new CNN poll, neither President Joe Biden nor former President Donald Trump has their parties' full support for a presidential run in the upcoming 2024 election.
The survey, conducted in January and February, found that just 45 percent of Democratic and Democratic-leaning voters would like the party to renominate Biden in 2024. Meanwhile, 51 percent would rather have a different candidate.
Biden does, however, have more support among those 45 and older (52 percent), voters of color (55 percent) and voters without college degrees (51 percent). The CNN poll also discovered a gap between the 48 percent of self-identified Democrats wanting to see the president re-elected and a third of Democratic-leaning independents who felt likewise.
Seventy percent of Biden's most ardent supporters who want to see him renominated approve of his current job performance, while just 35 percent of Democrats moderately approve of his job performance.
Regarding Trump, Republican and Republican-leaning voters are about evenly split over wanting Trump renominated (50 percent) or choosing a different candidate (49 percent).
While over half of Republicans favored Trump (54 percent), only 38 percent of Republican-leaning independents felt the same. The former president also has continued support from white voters without college degrees (60 percent) and those who believe the 2020 election was stolen (64 percent).
The CNN poll also found resistance when it came to renominating both candidates. For instance, 31 percent of Democrat-aligned voters said they don't want Biden re-elected, while 35 percent doubted the president's ability to win against a Republican candidate. Some Democratic voters also said they do not support Biden's re-election because of his age (19 percent). He will turn 82 in November 2024.
Only a small number of Democratic voters (12 percent) were found to want a specific candidate instead of Biden. Additionally, more than 5 percent who do not wish Biden to be renominated did not name another candidate.
Among GOP voters, 39 percent said they don't want Trump to become president again and hope he will not be on the 2024 presidential ticket. The survey also showed that 22 percent doubt that Trump can win against a Democratic candidate. Others said they would prefer a new candidate (9 percent) or someone less polarizing (7 percent). Further, six percent said they have concerns about Trump's personality.
Nineteen percent of Republican-aligned voters have a specific alternative to Trump in mind, while 29 percent said they just want "someone besides Trump." Regarding alternatives to Trump, 21 percent of red voters said they would like to see Florida Gov. Ron DeSantis nominated.
As CNN reported, the numbers for both Biden and Trump are significantly lower than the results of similar past polls. In March 2010, 79 percent of Democratic and Democratic-leaning voters wanted to see then-president Barack Obama renominated. In another poll from March 2018, Republican and Republican-leaning voters strongly supported Trump's renomination (77 percent).
The CNN survey was conducted by SSRS from January 10 through February 6 among a random national sample of 1,527 adults using online and telephone interviews.
Photo courtesy: ©Getty Images/Joe Raedle/Staff, Getty Images/Scott Olson/Staff
---
Milton Quintanilla is a freelance writer. He is also the co-hosts of the For Your Soul podcast, which seeks to equip the church with biblical truth and sound doctrine. Visit his blog Blessed Are The Forgiven.