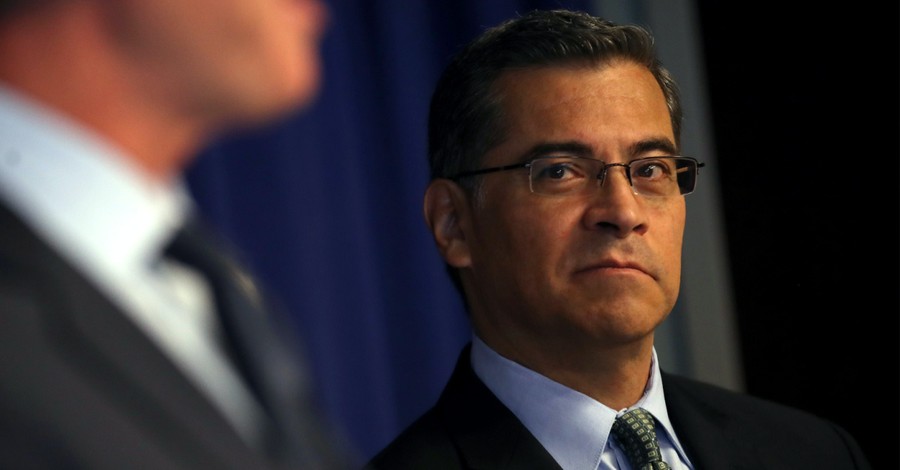 The Biden administration's top health official announced that the federal government plans to make abortion pills more readily available in light of the Supreme Court's reversal of Roe v. Wade.
"Increasing access to this drug is a national imperative and in the public interest," Health and Human Services Secretary Xavier Becerra said during a press conference in Washington D.C. on Tuesday.
He also said that his office and federal agencies will work together to guarantee that states cannot ban abortion pills.
Becerra, who previously served as California's attorney general, announced that federal offices will inform healthcare providers about the pills, misoprostol and mifepristone.
While Becerra did not say that every medical provider must distribute the abortion pills, he explained that his office will remind federal healthcare programs to provide abortion pills to women who became pregnant due to incest or rape or when the mother's life is at risk.
"Federal law requires our programs to provide medication abortion in limited circumstances, including life of the mother, rape, or incest," he explained.
Regarding the Supreme Court's decision to overturn Roe v. Wade, Becerra called the ruling "despicable" but "also predictable."
"At HHS, we will leave no stone unturned," he asserted. "All options are on the table. We will do everything within the legal limit of the law to reach patients and support providers."
According to Insider, part of the plan will clarify that healthcare providers who accept Medicaid funding can use federal funds for a patient's birth control, emergency contraception like Plan B and long-term contraceptives called intrauterine devices (IUDs).
The HHS will also help train doctors and pharmacists on birth control and sending patients elsewhere if they are unable to treat them. Becerra will instruct the Office for Civil Rights to ensure that patients' and medical providers' health information is kept private to avoid discrimination when seeking abortions or birth control.
Becerra also addressed whether abortion clinics will be placed on federal lands. This comes following proposals to do so from Representative Alexandria Ocasio-Cortez (D-NY) and Senator Elizabeth Warren (D-MA).
While he acknowledged that he is "aware" of the proposals, Becerra said there are "no decisions" yet and that he will bring up the matter with the White House.
"We can't tell you there's a silver bullet," the HHS secretary said, adding that the Biden administration is doing "everything we can" to ensure their policies are enforced legally.
Related:
Place Abortion Clinics on Federal Lands in Red States, AOC and Warren Urge

Photo courtesy: ©Getty Images/Justin Sullivan/Staff
---
Milton Quintanilla is a freelance writer and content creator. He is a contributing writer for Christian Headlines and the host of the For Your Soul Podcast, a podcast devoted to sound doctrine and biblical truth. He holds a Masters of Divinity from Alliance Theological Seminary.
---
---