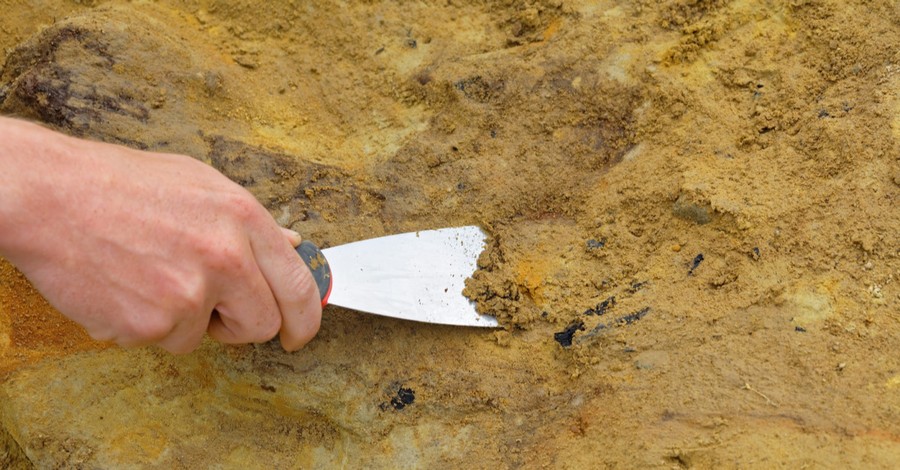 ---
French-Norwegian archeologists have uncovered remains of an ancient Christian monastery in Egypt further highlighting what monastic life was like in the fifth century AD, The Christian Post reports.
On Saturday, the Egyptian Ministry of Tourism and Antiquities explained in a Facebook post that the archeologists made the discovery at the Tal Ganoub Qasr al-Agouz site in the Western Desert's Bahariya Oasis.
"During its third season, the Norwegian-French archaeological mission working in Qasr Al-Agouz in Bahariya Oasis revealed a number of buildings made of basalt stone, carved into rocks and buildings constructed of mud bricks," the statement explains.
According to Dr. Osama Talaat, the head of the Islamic, Coptic and Jewish Antiquities Sector at the Supreme Council of Antiquities, during the excavation, archaeologists found mud brick buildings dating back to the fourth and seventh centuries AD. The buildings were a part of a complex that consisted of six distinct areas that included the remains of three churches, monks' cells and graffiti featuring "scribbles and symbols bearing Coptic inscriptions."
Meanwhile, mission head Dr. Victor Ghica, noted that the current season of the mission revealed 19 structures "carved into rock" and a church with walls that "bear writings in yellow ink that include religious writings from the Bible in Greek, reflecting the nature of monastic life in the region." The monks are believed to have resided there since the fifth century AD.
The excavation also included multiple pieces of ostraca, which the ministry described as "pottery shavings bearing Greek writings dating back to the fifth and sixth century AD."
"This discovery is very important due to the proper communication in the planning of buildings and an understanding of the formation of the first monastic congregations in Egypt in this region," the statement concluded.
In a statement by the French Institute of Oriental Archaeology, the site, which is located in the desert southwest of Cairo, was occupied from the fourth to eighth centuries, with a likely peak of activity around the fifth and sixth centuries, The Guardian reports.
The recent archeological discovery, along with additional finds in recent months, is done with hopes of reviving tourism in Cairo, which has dealt with multiple setbacks throughout recent years, including the COVID-19 pandemic.
According to Encyclopedia Britannica, Christian monasticism was founded by St. Anthony, one of the earliest church fathers from Egypt who practiced asceticism in the early fourth century.
Photo courtesy: ©Getty Images/Krugloff, this is a stock photo
---
Milton Quintanilla is a freelance writer and content creator. He is a contributing writer for Christian Headlines and the host of the For Your Soul Podcast, a podcast devoted to sound doctrine and biblical truth. He holds a Masters of Divinity from Alliance Theological Seminary.