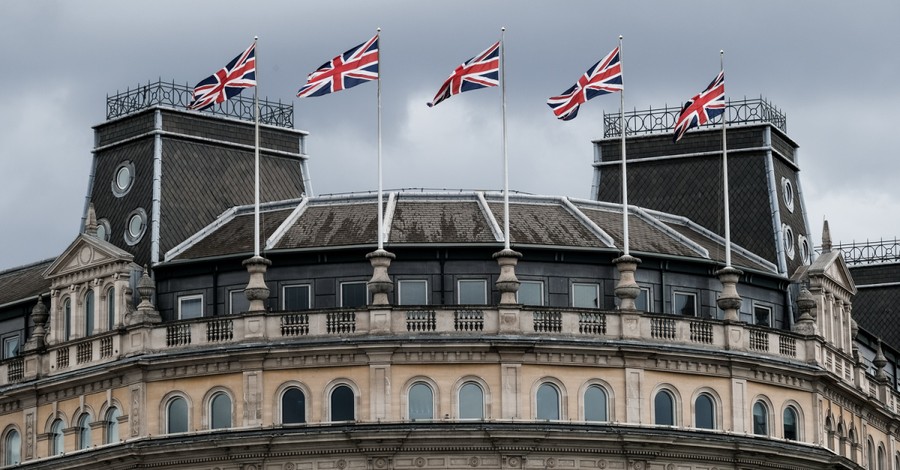 ---
According to a new study by the Observatory on Intolerance Against Christians in Europe (OIDAC), anti-Christian hate crimes in Europe rose by 70 percent between 2019 and 2020.
The OIDAC, a Vienna-based watchdog organization, published a report this month highlighting the declining religious freedom, freedom of conscience and parental rights European Christians are facing.
Citing the annual hate crimes report by the Office for Democratic Institutions and Human Rights from the Organisation for Security and Cooperation in Europe, the OIDAC noted that there were 981 anti-Christian hate crimes committed in Europe last year compared to the 578 in 2019.
"This meant an increase of 70 percent in anti-Christian hate crime since last year," the OIDAC said in the report. "[O]ur numbers speak louder than our words. This is one of the reasons OIDAC was founded over ten years ago, because there was no other organisation reporting and raising awareness on this phenomenon in Europe."
Amid rising "secular intolerance" and "Islamic oppression," the study considered the hate crimes towards Christians in France, Germany, Spain, Sweden and the United Kingdom.
"These countries were selected because, according to our observations, Christians face the most difficulties in them," the OIDAC explained. "The findings of the report are based on a variety of data we collected. The majority of our data is based on descriptive cases, an extensive questionnaire and in-depth interviews with experts and afflicted Christians."
While hate crimes were more frequent in France and Germany, they were harsher in Spain and France, the organization added.
The report also found that the U.K. had the highest number of prosecuted "hate speech" cases. Meanwhile, Christians' right to conscientiously object is being threatened in Sweden, France and Spain.
"The absence of the conscience clause in Sweden is already affecting Christian professionals, and intentions to alter this clause in France and Spain could lead to a complete exclusion of Christians in certain professions," the OIDAC warned.
According to The Christian Post, the report contends that the opposition to conservative Christian moral views results in secular intolerance.
"This polarization also appears to be promoted by sensationalist and religious-illiterate media that stigmatizes and marginalizes religious voices in the public debate," the report added.
Last July, the OIDAC found that anti-Christian incidents rose by about 285 percent over the past 12 years.
Photo courtesy: Paul Fiedler/Unsplash
---
Milton Quintanilla is a freelance writer and content creator. He is a contributing writer for Christian Headlines and the host of the For Your Soul Podcast, a podcast devoted to sound doctrine and biblical truth. He holds a Masters of Divinity from Alliance Theological Seminary.