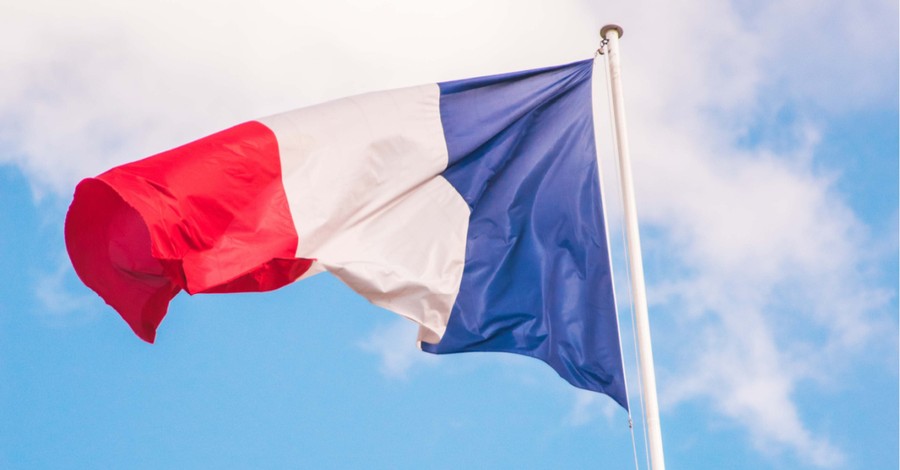 A Vienna-based observatory has highlighted a sharp uptick concerning the anti-religious violence in France in the past 12 years. More recent incidents included last week's fire inside the historic Nantes Cathedral.
At the present time, The Observatory on Intolerance and Discrimination Against Christians in Europe (OIDACE) serves as the sole observatory in the continent that addresses the discrimination that European Christians face.
On Monday, OIDACE Executive Director Ellen Fantini highlighted the matters of the ongoing incidents in an interview with The Christian Post.
"The French government reported 275, what they call, anti-Christian acts [in 2008]," Fantini noted. "So that is anything from targeting a church in some way with vandalism or a public Christian statue, it could be a Christian cemetery or it could be actual assaults against French Christians with an anti-Christian bias."
"If we look at 2018 and 2019, the numbers are little over 1,000 [per year]. So the increase from 275 to a little over 1,000 works out to 285% increase," she added.
A report by France's Interior Ministry found that there was about 1,052 recorded anti-Christian incidents committed in 2019. They incidents were mainly acts of vandalism. Last year's acts were separated into two categories, "acts" with 996 incidences and "threats" with 56 incidences.
"What is shocking about that actually is how low the government's numbers are," Fantini added.
Additionally, Fantini noted an unusual distinction is evident between the French government's data on anti-Christian acts and hate crimes against Christians.
"Those numbers, the most recent figures for hate crimes, were nearly 2,000 in 2018," Fantini explained. "So when people react with shock when we say that this works out to about three a day, we are taking conservative numbers. When we take even the government's own numbers of hate crimes against Christians, it works out to more than five a day."
"It is not clear why those [two sets of] numbers don't match up." she continued. "The French government has not been transparent about why those numbers don't match up."
"What we can safely say is that the French government reports both of these numbers. It would suggest that the lower figure must be the absolute minimum and the figure given to OSCE is likely accurate, though I suspect even that number is lower than the real figures," Fantini noted.
Regarding the underlying motive behind the attacks, Fantini said that they are often acts of "vandalism with a message."
"They are not necessarily like graffiti where you could identify what these people want, as compared to Spain," she said.
"In France, we see a lot of decapitation of statues, we see the destruction of precious objects. I don't mean precious by material value but destruction, for example, of consecrated hosts in Catholic churches," Fantini noted. "There is basically nothing worse you could do in a Catholic church than destroy the consecrated host."
The OIDACE Executive Director also believes that the attacks usually come from Islamist extremists or different radical left leaning groups such as Antifa, anarchists and radical feminists.
"They all set their sights on churches for different reasons," she said. "In France, we certainly have not seen any kind of far-right attacks on churches. In France, I would say it is sort of the cultural leftists on the extremes as well as the radicalized Islamists. Although we haven't seen that as much as we did a few years ago."
Photo courtesy: Latrach Med Jamil/Unsplash
---
Milton Quintanilla is a freelance writer and content creator. He is a contributing writer for Christian Headlines and the host of the For Your Soul Podcast, a podcast devoted to sound doctrine and biblical truth. He holds a Masters of Divinity from Alliance Theological Seminary.
---
---