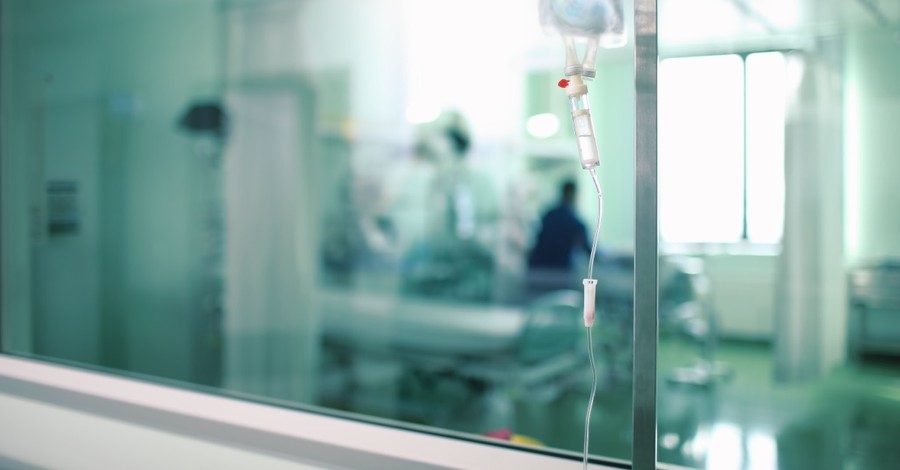 Rachel-Ruth Lotz Wright, the granddaughter of the late evangelist Billy Graham, has been released from the hospital after suffering from heart inflammation over the Easter weekend.
On Easter Sunday, her mother, evangelist Anne Graham Lotz, asked her social media followers to pray for her daughter after she was rushed to the hospital on Saturday for "severe heart pain."
The two had just wrapped up taping a video for their new Jesus Followers Bible study.
"The word God seemed to give me this morning is Job 12:9-10… 'the hand of the Lord has done this … In His hand is the life of every creature and the breath of all mankind.' While we are not afraid, we are trusting whatever this is, it is part of God's perfect plan for her," Lotz wrote.
"Please pray with us for God once again to strengthen and settle Rachel-Ruth's heart, release her pain, and continue to give her breath," she concluded. "We are so eternally grateful that Jesus is alive and He is with us. He has risen from the dead! Just as He said! Hallelujah!"
In a video posted on Instagram on Tuesday, Lotz shared that her daughter was released from the hospital on Monday afternoon.
"We just want you to know that God has heard and answered prayer," the evangelist said.
Wright, who was also in the video, thanked those who prayed for her and shared that she was given medicine for heart inflammation.
"And I'm sorry, I feel like we keep telling you all my issues with my heart," she said. "But we just say it because I want to be an encouragement to somebody who may be going through a lot of crisis situations in your own life. Going to the hospital over and over. And you keep asking people for prayer."
"But God has a purpose for it," she continued. "In fact, one of the verses the Lord gave us when I was in the hospital this time was out of Job."
"Job chapter 12, verses 9 and 10," her mother chimed in. "He said, this thing is from me. And he gives every creature breath. So, we're just claiming that and believing, for some reason, this was part of his purpose."
As Christian Headlines previously reported, Wright registered for a cardiac rehabilitation program in February after suffering two heart attacks in January. At the time, she was diagnosed with Spontaneous Coronary Artery Dissection, also known as SCAD.
According to CBN News, Lotz reassured her followers that her daughter's condition can be treated since they have a diagnosis.
"We just want to reassure you that our God is a prayer-hearing, a prayer-answering, a miracle-working, covenant-keeping God. Yes, he is. So, the Lord bless you and keep you. The Lord make his face shine upon you and be gracious unto you. The Lord lift up his countenance upon you and give you peace. God bless you," Lotz concluded.
Wright serves on the board of directors of AnGel Ministries, which is led by her mother. She also leads an online women's Bible study, which first originated at the University of North Carolina.
Related:
Anne Graham Lotz's Daughter to Enter Rehab following 'Life-Threatening' Cardiac Episodes
'Thank You for Praying with Us': Anne Graham Lotz's Daughter Released from Hospital after Suffering Two Heart Attacks
'Please Pray': Anne Graham Lotz's Daughter Hospitalized after Suffering Two Heart Attacks

Photo courtesy: ©Getty Images
---
Milton Quintanilla is a freelance writer and content creator. He is a contributing writer for Christian Headlines and the host of the For Your Soul Podcast, a podcast devoted to sound doctrine and biblical truth. He holds a Masters of Divinity from Alliance Theological Seminary.
---
---