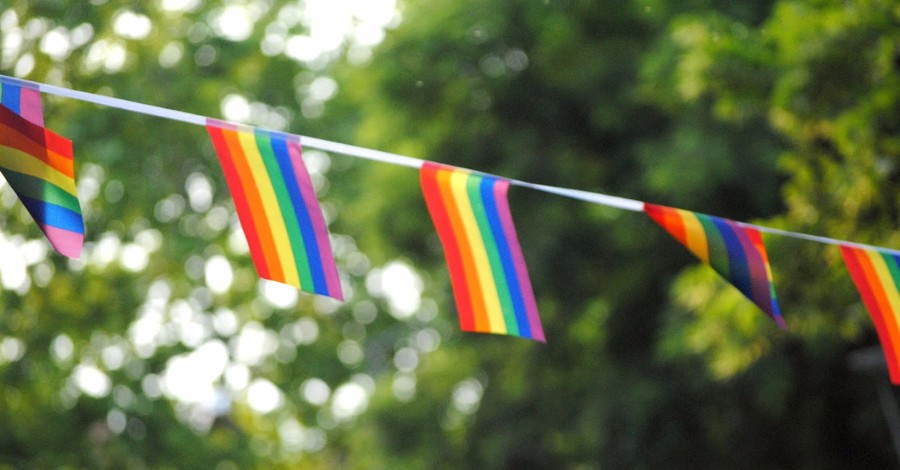 Megachurch Pastor Andy Stanley is planning to host a conference for parents of children in the LGBTQ+ community later this year.
Stanley's Alpharetta, Georgia-based North Point Community Church will host the Unconditional Conference on Sept. 28-29. Stanley is listed as one of the featured speakers along with North Point Ministries' Debbie Causey, former megachurch pastor John Ortberg, Embracing the Journey co-founders Greg and Lynn McDonald and LGBTQ+ advocate Justin Lee.
"The Unconditional Conference is an event for Christian parents with LGBTQ+ children and ministry leaders. In a world that makes us choose sides, experience a conference from the quieter middle. Our goal is to provide hope and to help parents demonstrate the unconditional love of Jesus to their LGBTQ+ children," the Embracing the Journey website states.
Stanley himself has written an endorsement of the event, saying, "Greg and Lynn have done a remarkable job with a difficult subject: raising a child who is gay in a conservative Christian culture that doesn't always know how to respond or how to help. They tackle tough issues with grace, compassion, and integrity."
Meanwhile, the stated mission of Embracing the Journey is "to build bridges between LGBT individuals, their families, and the church, not in spite of the [Bible] but because of the [Bible], drawing parents and children into a deeper relationship with each other and vertically with God."
Stanley, the son of Pastor Emeritus Charles Stanely of First Baptist Church in Atlanta, recently sparked controversy for a sermon where he said LGBT people who still go to church have "more faith than a lot of you."
"A gay person who still wants to attend church after the way they've been treated, I'm telling you, they have more faith than I do," Stanley said. "They have more faith than a lot of you."
As reported by The Christian Post, Stanley has made similar comments in the past, including in 2015, when he said that local congregations should be the "safest place on the planet for students to talk about anything, including same-sex attraction."
"We just need to decide, regardless of what you think about this topic – no more students are going to feel like they have to leave the local church because they're same-sex attracted or because they're gay. That ends with us," he said in a message during a two-day summit in Southern California.
The megachurch pastor also came under fire in 2018 after he told his church to "unhitch" their theology from the Old Testament.
Related:
Pastor Andy Stanley Draws Praise, Criticism for Asserting Gay Churchgoers 'Have More Faith Than I Do'
Photo courtesy: Delia Giandeini/Unsplash
---
Milton Quintanilla is a freelance writer and content creator. He is a contributing writer for Christian Headlines and the host of the For Your Soul Podcast, a podcast devoted to sound doctrine and biblical truth. He holds a Masters of Divinity from Alliance Theological Seminary.
---
---