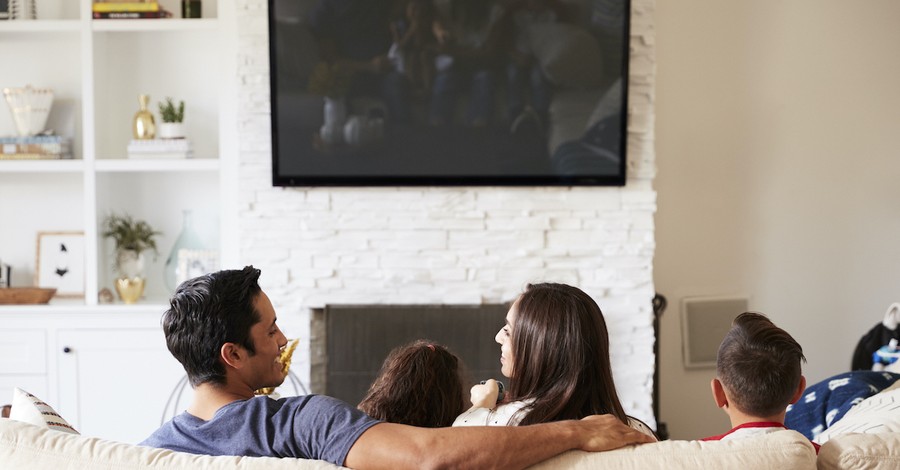 ---
The producers of the hit Christian documentary series American Gospel have announced that they will release their own streaming service this fall.
In a statement on Friday, the producers explained that the streaming service will be known as AGTV and will feature "biblically-centered teaching" from a variety of sources, original programming, as well as their two American Gospel films.
"This is the riskiest thing we've ever done, but it will be the best way to get timely content to our supporters and provide like-minded material from filmmakers and ministries we trust," the producers wrote.
"Everything on the network will tie in some way to our existing or future films," Brandon Kimber, The Director of American Gospel explained.
Kimber will serve as the President and Chief Content Officer of the new streaming service.
AGTV will feature both a free section and a paid section on its platform, at under $5.99 a month.
"Free content will be provided by partners from Ligonier Ministries, Red Grace Media, Living Waters, The G3 Conference and White Horse Inn," the announcement stated. "Kimber is still in talks with additional ministries."
On the paid portion of the platform, the first two American Gospel films, Christ Alone and Christ Crucified will be featured. Additionally, extended versions of both films will be "formed into episodes with hours of additional round-table discussions, answering common questions, and objections."
Original programming will also be featured on the platform alongside other films whose titles have not yet been released.
AGTV subscribers will receive coupons for $5.99 per month off at American Gospel's online DVD store, Sovereign Entertainment.
"Regular disc buyers will recoup their subscription fees when buying DVDs," the statement added.
"We're especially excited that the service will be accessible worldwide – only being geo-blocked in Indonesia, China, and North Korea," Kimber said.
Upcoming details for AGTV will be released in the near future. For more information, individuals can sign up on a waiting list at WatchAGTV.com. Church members can also apply through AGTV's church affiliate program.
AGTV is expected to launch November 24th.
In 2018, American Gospel premiered its first film, Christ Alone, which examines "how the prosperity gospel (the Word of Faith movement) has distorted the gospel message, and how this theology is being exported abroad," according to the film's official description.
Then in 2019, American Gospel released its second film, Christ Crucified, which "explores how the paths of post-modernism and progressive Christianity lead to a different gospel, and a god created in our own image," the film's description reads.
Partial versions of both films can be seen on American Gospel's YouTube Channel.
Photo courtesy: ©GettyImages/monkeybusinessimages
---
Milton Quintanilla is a freelance writer and content creator. He is a contributing writer for Christian Headlines and the host of the For Your Soul Podcast, a podcast devoted to sound doctrine and biblical truth. He holds a Masters of Divinity from Alliance Theological Seminary.