Milton Quintanilla
| Contributor for ChristianHeadlines.com
| Thursday, September 30, 2021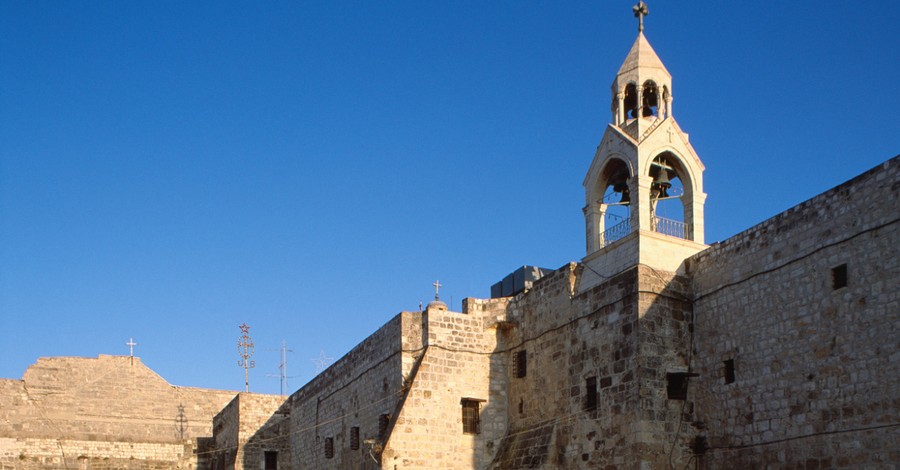 American Christians have extended their financial support to restore the Church of the Nativity in Bethlehem, a location believed to be the birthplace of Jesus Christ.
The church, which was completed around the year 565, has not had an extensive renovation since 1480 and was at risk of collapsing. At one point, the ancient building was on the UNESCO List of World Heritage in Danger due to a "poor state of conservation." It was removed from the list in 2019.
In the past few years, donations from patrons worldwide have contributed to the renovation of the Church of the Nativity. The donations have also helped pay for restoration work on its roof, facades, mosaics and doors.
"The Church of the Nativity is a treasure of history and of faith," Mazen Karam, the managing director and CEO of the Bethlehem Development Foundation (BDF), told The Christian Post in a statement.
"We've made great progress and look forward to completing the work to return this treasure back to the world," Karam added.
In 2018, the BDF launched the American Friends of the Bethlehem Foundation (AFBDF), a nonprofit, nongovernmental organization "dedicated to the restoration and development of the Holy Region of Bethlehem, and the Church of the Nativity where Jesus Christ was born."
Collectively, the BDF and the AFBEDF have raised approximately $30 million for the Bethlehem region. So far, $15 million has been used to restore the Church of the Nativity. Of the $15 million used for the restoration, $2.6 million was raised by the BDF and the AFBEDF, split equally.
According to The Christian Post, the money will be used to restore several areas of the church, including the last 11 columns of the central nave, the church's external facades, basilica doors, a wall mosaic, internal plaster, wooden architraves and the narthex. Some money will also be used for the installation of lighting and smoke detectors.
The groups also have plans to strengthen the church's walls to protect it in the event of an earthquake, tile the floors with stone and marble, restore the stone tiles in the front yard and install fire alarms and microclimatic systems.
"We are committed to restoring the Nativity Church to its former glory," Samer Khoury, chairman of BDF's board of trustees, said.
"But our commitment to Bethlehem is so much more; we're targeting sustainable initiatives and community projects, hoping to restore some peace, love and joy to the people of Bethlehem," he added.
Photo courtesy: ©Getty Images/Atlantide/Phototravel
---
Milton Quintanilla is a freelance writer and content creator. He is a contributing writer for Christian Headlines and the host of the For Your Soul Podcast, a podcast devoted to sound doctrine and biblical truth. He holds a Masters of Divinity from Alliance Theological Seminary.
---
---