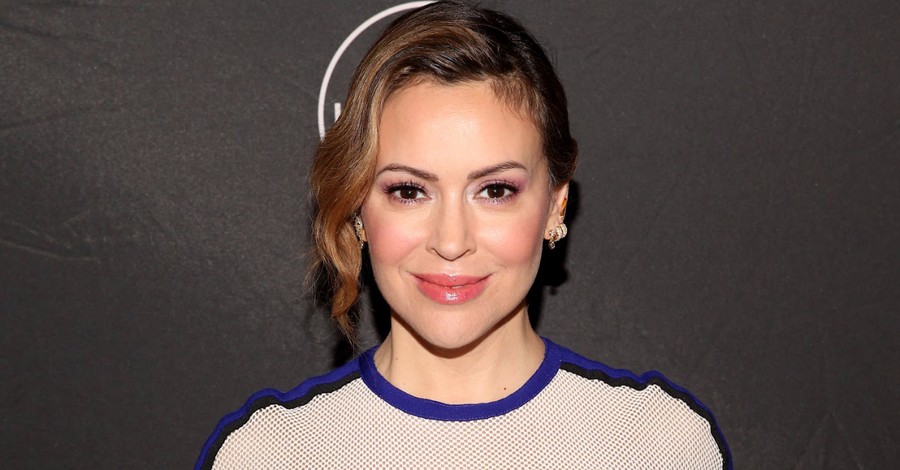 Actress Alyssa Milano and several other guests, via virtual conference, recently joined Bishop Talbert Swan's program The Bishop's Barbecue to talk, in part, about White Evangelical's contribution to systemic racism.
A portion of the episode "The Systemization of Racism as a Tool to Ensure the Subjugation of the Other," featured a take on White Evangelicals as a contributing factor to systemic racism, according to those involved in the discussion.
Bishop Swan mentioned how white evangelicals immediately defend Trump as one who is appointed by God in their unwavering support for the President.
But Swan also noted how Trump has been married 3 times and has been with "prostitutes, Playboy bunnies, and pornstars" even though "Bible-thumping conservative evangelicals" say that marriage is about "one man and one woman."
The pastor then noted that despite Obama having started a family with the same woman he has been married to for 20 plus years, many White Evangelicals called him the antichrist.
"Let's remember that the moral majority and the Christian Evangelical right was never first and foremost about moral issues, abortion, sexuality, any of that, it was actually rooted in white supremacy," claimed activist Tim Jacob Wise.
Bishop Swan then asked Pastor Michael McBride what he would say to his "White conservative friends" who say that Trump's presidency is "the will of God" and that the church must pray for the President and "submit to governing authorities" as stated in Romans 13.
"I tell them they're full of the devil," McBride responded.
He then noted that during the time of slavery in America, some White Christians would attend church in the morning and then lynch a black person in the afternoon.
"I start off with, I tell them you have been betwixt [sic] by a lie, I tell them that, you know, you are the same Christian who would sit in the Southern churches during the 1880s and the 1890s, and 1900s, early, earliest years, listen to the preacher preach his messages, lift your hands and pray to Jesus, and then leave the sanctuary and go lynch a black person, a black child, a black woman, a black baby in the afternoon," McBride said.
"That kind of religion is useless, it is demonic and they need to be saved," McBride said of White Evangelicals.
"They need to cast the devil out of themselves, out of their churches, and they need to like go join a black church hosted under a black woman queer pastor and let them talk to them what it means to be redeemed, be whole, and saved."
According to Rev. Nelson Rivers, "religion for white people in America has primarily been a strategy. They've never been about a life-changing experience, it's been a strategy."
Bishop Swan posted a snippet of the discussion on Wednesday to his Twitter account, according to The Blaze.
Then on Thursday morning, Swan called out White Evangelicals again on their support for President Trump.
"White evangelicals, when you declare a narcissistic, pathological lying, racist, rapist as 'God's anointed,' you don't get to tell me whether or not I'm a 'man of God,'" Swan wrote.
Photo courtesy: ©Getty Images/Jesse Grant/Stringer
Video courtesy: Bishop Talbert Swan
---
Milton Quintanilla is a freelance writer and content creator. He is a contributing writer for Christian Headlines and the host of the For Your Soul Podcast, a podcast devoted to sound doctrine and biblical truth. He holds a Masters of Divinity from Alliance Theological Seminary.
---
---