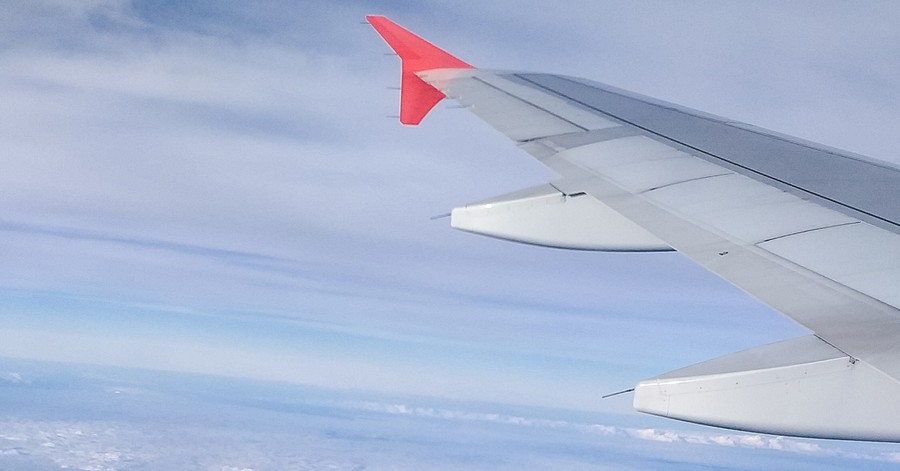 On Friday, a small plane flying across Haiti crashed, killing six people, including two American missionaries.
According to Premier Christian News, missionaries Trent Hostetler, 35, and John Miller, 43, were in Haiti to work at a mobile clinic. On Friday evening, both men got on a plane with four other people traveling from Port-au-Prince to Jacmel.
Hostetler's pregnant wife, Erica, and their three children got on a previous plane with some friends. The first plane did not have room for the two missionaries. The first flight made it safely to Jacmel. The second plane, however, crashed, killing everyone on board.
Gospel To Haiti, a Christian organization based in the U.S., broke the tragic news on its Facebook page.
"Please pray! This is a very sad day for everyone at Gospel to Haiti," the group wrote.
"Trent and Erica and their family, who are the current administrative couple, flew back to Haiti after a several-week furlough. John Miller from WI also flew with them to spend some time in Haiti as an evangelist for a mobile clinic in the area. Because of all the unrest in Port-au-Prince, they chose to get a small plane from Port-au-Prince to Jacmel," the post continued.
Gospel To Haiti noted that the group on the first plane was "very concerned" after the second plane didn't show up, but they "soon heard that the plane had gone down somewhere near Leogane," a coastal town about 30 km west from Port-au-Prince.
"A search team was formed and sent out, and they located the plane early this morning and confirmed that all 6 people were killed, including Trent and John," the organization wrote. "Pray for the wives and children of Trent Hostetler and John Miller. Trent was 35 years old and John 43 years old."
GoFundMe pages have since been set up for the families of Miller and Hostetler.
As reported by the Miami Herald, three witnesses described to Andy Faller, the search and rescue team leader, what happened leading up to the crash.
The witnesses explained that the plane had entered through a ravine and was flying too low.
"It was below the mountains on each side. It looked like the plane was trying to gain altitude but was struggling," a witness reportedly told Faller. "The left wing dipped, then the right, then the left, then the right, and it was not flying a straight path. It was starting to gain altitude, and all of a sudden, it went nose down and hit a rock cliff that came up out of the ravine, close to the top of it, falling about 200 feet, but it was a total of about 600 feet lower than the top of the ravine."
"After that, the plane fell, it rolled," he continued. "The witnesses also said an American jumped from the plane before it hit the mountainside. That American would be John Miller and makes sense in how we found him."
Miller, an evangelist from Wisconsin, had just flown into Haiti to assist with a medical mission sponsored by Gospel To Haiti. His body was found "a little bit away from the plane and slumped over some rocks face down."
Hostetler, who served as administrator for Gospel To Haiti, was reportedly the only person still in the mangled aircraft.
Photo courtesy: Anisa Ryanda Putri/Unsplash
---
Milton Quintanilla is a freelance writer and content creator. He is a contributing writer for Christian Headlines and the host of the For Your Soul Podcast, a podcast devoted to sound doctrine and biblical truth. He holds a Masters of Divinity from Alliance Theological Seminary.
---
---