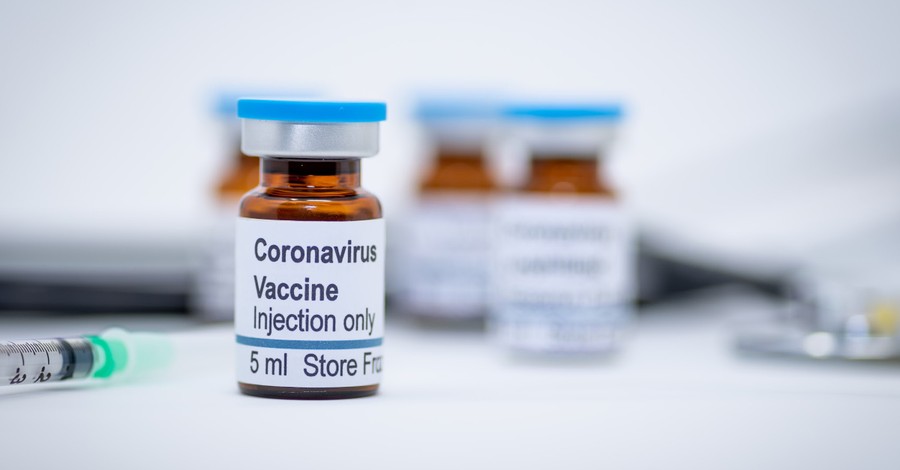 A conservative Christian lobbying group is warning that 55 federal departments have made 57 rule changes to allow them to keep track of which federal employees or applicants have sought various kinds of exemptions, including exemptions from COVID-19 mandates.
Liberty Counsel Action, a nonprofit legal organization specializing in religious liberty, noted that other exemptions being tracked include employee or applicant requests not to work on the Sabbath or Sunday.
According to The Christian Post, the advocacy organization warned that these rules are raising "serious concern about invasive privacy violations by the federal government recording and permanently storing religious and medical data on those seeking exemptions."
For instance, the Treasury Department's Office of Civil Rights and Diversity announced that it will record "all religious exemption requests and denials."
The office "will track and maintain 'information about a requestor's religious beliefs' as well as the 'informal dispute resolution' of each person," Liberty Counsel Action said in a press release.
"Correspondence," "supporting notes and documentation" and "records of oral conversations" of individuals seeking exemptions will also be recorded.
"This database will track and record this level of information for everyone from 'pre-employment, during current or former employment or for [attendees at] a particular event," the legal group continued.
Meanwhile, the U.S. Army will be storing biometric data, such as fingerprints and digital photographs, in connection with its employees' "religious preference."
In a follow-up statement, Liberty Counsel Action noted that the Department of Homeland Security implemented a new rule that will allow it to track employees, contractors, subcontractors and certain private employees seeking religious accommodations.
"The database can include personal information, audio conversations and photos—and that information can be shared with any branch of our government and even foreign nations," the statement reads.
As Christian Headlines previously reported, the Pretrial Services Agency for the District of Columbia announced the creation of a new database that will jot down the information of employees seeking religious exemptions from COVID-19 vaccine mandates.
Late last month, Rep. Ralph Norman (R-SC) introduced the Religious Freedom Over Mandates Act (HR 6502) in Congress to defund these databases.
As reported by Liberty Counsel Action, the bill would "prohibit the use of federal funds for any system of records on religious accommodations with respect to any COVID–19 vaccination requirement."
Rep. Ben Cline (R-VA) sent a letter condemning the Biden administration for recording the names of federal employees who object to the COVID-19 vaccine on religious grounds.
"From day one, your administration has displayed a consistent attitude of contempt towards Americans who prioritize faith in their lives," Cline's letter, which was signed by 10 Republican Congress members, reads.
"A majority of the notices do not explain how long the agency plans to store the data, why the agency needs to share the data between federal agencies or why the agency needs to keep the data beyond a decision to grant or deny an employee's religious accommodation request," he added. "Your administration has offered no valid justification for these intrusive databases that will only be used to target Americans who have refused a COVID-19 vaccine because of their religious convictions."
Photo courtesy: ©Getty Images/Manjurul
---
Milton Quintanilla is a freelance writer and content creator. He is a contributing writer for Christian Headlines and the host of the For Your Soul Podcast, a podcast devoted to sound doctrine and biblical truth. He holds a Masters of Divinity from Alliance Theological Seminary.
---
---