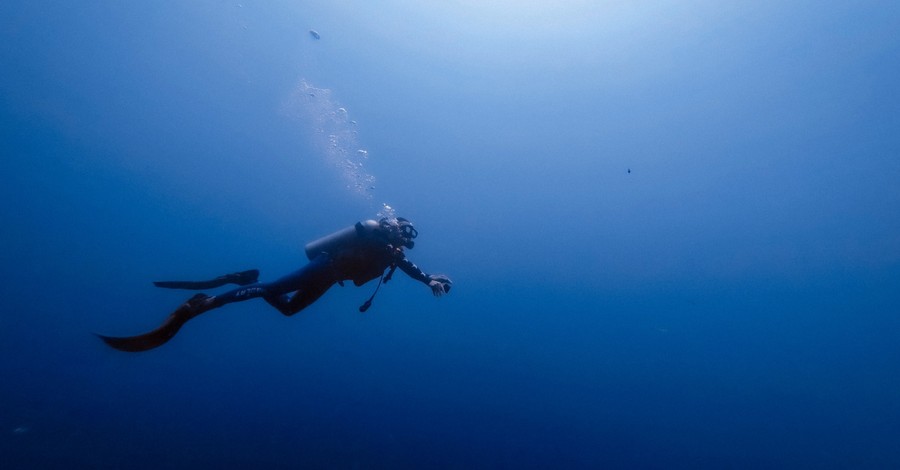 ---
While scuba diving off of Israel's Carmel Coast last Saturday, an Israeli man discovered a 900-year-old sword from the Crusader period.
The man, whose name is Shlomi Katzin, said that he saw the sword, as well as ancient stone anchors and pottery fragments, laying on the Mediterranean Sea floor.
According to CBN News, Katzin turned the sword over to the Israel Antiquities Authority (IAA) and has received a certificate of appreciation for good certification.
Nir Distelfeld, Inspector for the IAA's Robbery Prevention Unit, called the discovery a "beautiful and rare find," noting that the sword, which is a meter long with a 30cm hilt, had been preserved in perfect condition.
"It was found encrusted with marine organisms, but is apparently made of iron. It is exciting to encounter such a personal object, taking you 900 years back in time to a different era, with knights, armor and swords," he continued.
In 1099 AD, the Crusaders captured Jerusalem and established their kingdom there. They would go on to rule the Holy City for almost 200 years.
Israeli archeologists have been monitoring the site where the ancient artifacts were found since June.
"The Carmel coast contains many natural coves that provided shelter for ancient ships in a storm, and larger coves around which entire settlements and ancient port cities developed, such as Dor and Atlit," Kobi Sharvit, the director of the Israel Antiquities Authority's Marine Archaeology Unit, explained.
"These conditions have attracted merchant ships down the ages, leaving behind rich archaeological finds," he added. "The recently recovered sword is just one such find."
Archaeologists hope to acquire more archaeological finds found by Israeli scuba divers before they are swept away into the sea.
"Every ancient artifact that is found helps us piece together the historical puzzle of the Land of Israel," Israel Antiquities Authority's general director, Eli Escosido, said. "Once the sword has been cleaned and researched in the Israel Antiquities Authority's laboratories, we will ensure it is displayed to the public."
Photo courtesy: Bobbi Wu/Unsplash
---
Milton Quintanilla is a freelance writer. He is also the co-hosts of the For Your Soul podcast, which seeks to equip the church with biblical truth and sound doctrine. Visit his blog Blessed Are The Forgiven.