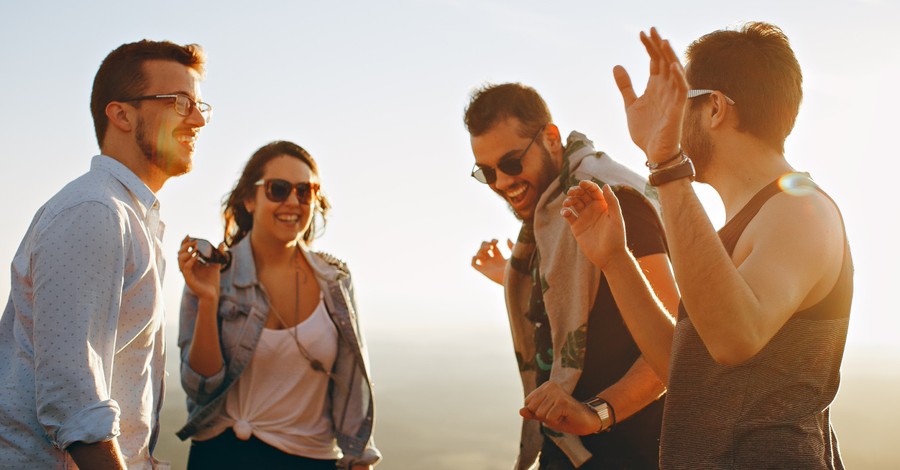 Moral Therapeutic Theism, a popular worldview amongst Christian teens about 20 years ago, has become the dominant worldview today in American churches and society at large.
In the second release of the American Worldview Inventory 2021, the Cultural Research Center at Arizona Christian University found that 38 percent of adults are more likely to embrace elements of Moral Therapeutic Deism (MTD) than any other popular worldview, including Biblical Theism (or a biblical worldview), Secular Humanism, Postmodernism, Nihilism, Marxism (including Critical Theory) and Eastern Mysticism (also known as "New Age").
In 2005, Sociologists Christian Smith and Melinda Lundquist Denton published the book Soul Searching: The Religious and Spiritual Lives of American Teenagers, where they first named and identified MTD. The book featured national research among teenagers at the turn of the millennium as both authors identified several core beliefs that characterized the thinking and behavior of the group.
The components of MTD include:
- Believing in God despite Him being distant from people's lives.
- People treating each other with kindness and respect.
- The main purpose of life is to be happy and feel good about yourself.
- There are no absolute moral truths.
- "Good people" go into Heaven.
- People are given very limited demands from God.
Regarding professing Christians, the AWVI 2021 survey revealed that three out of four people (74 percent) have been influenced by MTD, while 16 percent say they are actually born again by their theology.
Christians most influenced by MTD hold to beliefs that contradict the bible. For example,
- 91 percent do not believe people are sinful and need salvation through Jesus Christ.
- 88 percent look to sources other than the Bible for moral guidance.
- 76 percent believe that good people go to Heaven through good behavior.
- 71 percent do not believe the Bible is true and reliable communication from God.
The research also found that people under MTD's influence were more likely to engage in biblical faith practices than they are to hold biblical beliefs. For instance, 13 percent would conduct faith practices such as Bible reading, praying to and worshipping God, confessing personal sins, and seeking God's will for their life. On the other hand, less than 1 percent were likely to endorse biblical teaching and follow through on those matters.
CRC Research Director Dr. George Barna, who authored the survey, described MTD as "fake Christianity" that is more centered on self than on God.
"Young adults have grown up with a culturally adulterated version of the Christian faith," he
explained. "They have adopted a softer, twisted version of genuine Christianity. The good news is practitioners of MTD are not anti-religion or anti-Christianity. They just are not willing to surrender themselves to authentic Christianity's demands—or to believe that a real faith would even make such demands of them."
AWVI 2021 was conducted in February 2021 among a nationally representative sample of 2,000 adults.
Related:
Only 6 Percent of Americans Hold to a Dominantly Biblical Worldview: Study
Photo courtesy: Helena Lopes/Unsplash
---
Milton Quintanilla is a freelance writer and content creator. He is a contributing writer for Christian Headlines and the host of the For Your Soul Podcast, a podcast devoted to sound doctrine and biblical truth. He holds a Masters of Divinity from Alliance Theological Seminary.
---
---