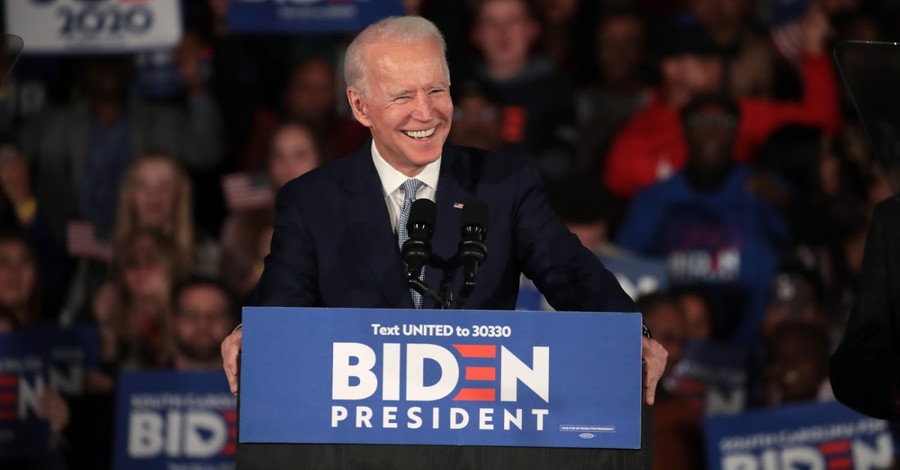 A new survey by AEI's Survey Center on American Life has found that nearly two-thirds of white evangelical Protestants do not believe that Joe Biden's presidential victory in the 2020 election was legitimate.
The American Perspective Survey was conducted in January as 2,016 adults across the U.S were interviewed. The focus of the survey was over post-election political views.
The research revealed that 63 percent of white evangelical Protestants believe that Biden's election victory was "not legitimate."
According to a spokesman for the center, the percentage of those not believing the legitimacy of Biden's win grew to 75 percent amongst white evangelical Protestants who identify as Republican.
The spokesman also told The Christian Post that there were 343 white evangelical survey respondents in total. Amongst those surveyed, there were not enough white evangelical Protestants who identified as Democrats to make any observations about their beliefs.
An analysis of the survey's findings was published on Feb. 11 by the center's director, Daniel A. Cox, a former research director of the Public Religion Research Institute.
"The January 2021 American Perspectives Survey finds evidence that Americans are divided over not only how they feel about the 2020 election but also how they perceive the legitimacy of Biden's win," Cox explained.
"Political conspiracy theories, including QAnon, have not disappeared after Trump's defeat, and a significant number of Americans condone the use of violence in the face of political failures," he continued.
Politically affiliated voters such as 66 percent Republicans and 2 percent Democrats doubt Biden's election win. Meanwhile, 24 percent Independent voters felt the same way.
On the other hand, 98 percent Democrats, 32 percent Republicans, and 73 percent Independents believe Biden's victory was legitimate.
Amongst all Americans, 65 percent of survey respondents said Biden's win was legitimate while 31 respondents did not.
The survey data comes after former president Donald Trump pushed claims that the 2020 election was stolen, a claim many of his supporters believe.
"Amid ongoing false claims that the 2020 election was rife with voting irregularities, a large share of the public believes there was widespread fraud in the 2020 presidential election," Cox wrote.
In response to the statement, "there was widespread fraud in the 2020 election", 29 percent of respondents said it was mostly or completely accurate.
Related:
46 Percent of Trump Voters Would Leave GOP for Trump-led Third Party: Survey
Photo courtesy: ©Getty Images/Scott Olson/Staff
---
Milton Quintanilla is a freelance writer and content creator. He is a contributing writer for Christian Headlines and the host of the For Your Soul Podcast, a podcast devoted to sound doctrine and biblical truth. He holds a Masters of Divinity from Alliance Theological Seminary.
---
---