Milton Quintanilla
| Contributor for ChristianHeadlines.com
| Thursday, March 11, 2021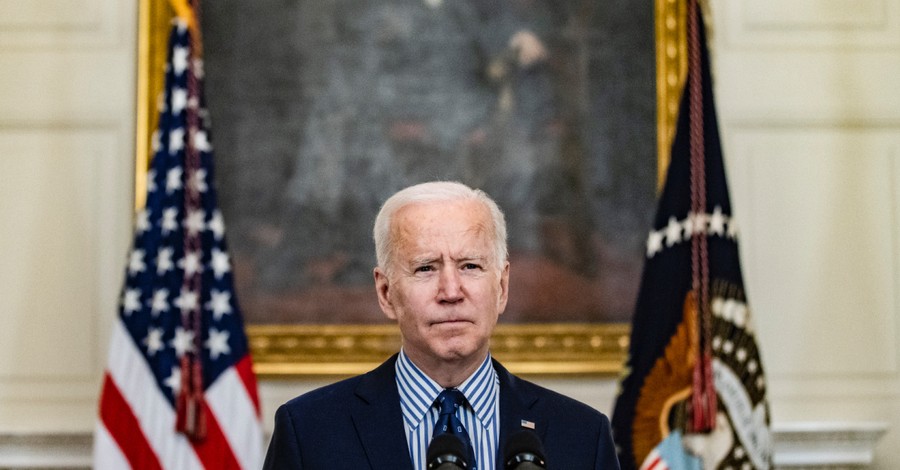 ---
Despite President Joe Biden completing 50 days in office on Wednesday, more than half of Americans are questioning his ability to carry out the job as their Commander-in-Chief.
Rasmussen Reports, an American polling company, released the findings of a recent poll on Tuesday which concluded that 52 percent of Americans are "concerned" that Biden has not held his first press conference as president, with 37 percent saying they were "very concerned".
The survey was conducted on March 4 and 7,2021 with 1,000 of U.S. likely voters using telephone and online surveys.
According to The Daily Wire, Biden's lack of transparency with the press has even been questioned by left-leaning media outlets, such as CNN.
Last week, CNN host Brian Stelter published a newsletter pointing out Biden's lack of press conferences, something previous presidents regularly held during their first weeks in office.
"There are many ways to measure an American president's accessibility," he wrote. "One way is by counting press conferences. Right now, by that count, President Biden looks invisible."
Stetler added that reporters "are right to be pushing for more Q&A access, and they shouldn't let up the pressure. Biden should use the press conference setting to tell the public about what he's doing …"
The newsletter also included an analysis shared by CNN White House reporter Kevin Liptak noting that 15 of Biden's predecessors have held press conferences "within 33 days of taking office", making Biden the first president in 100 years not to do so. Liptak confirmed the analysis by pointing to an American Presidency Project database from the University of California, in Santa Barbara.
"While he has taken questions from reporters on a few occasions, including during sprays and a more formal Q&A session following an event in January, he has not held a formal press conference," Liptak noted. "That includes both a solo press conference or a 2+2 news conference during his two virtual 'bilateral' meetings with the leaders of Canada and Mexico."
The last press conference was held by former President Donald Trump last September.
According to White House Press Secretary Jen Psaki, Biden will hold a solo press conference, but there is no set date for when it will be held.
"We look forward to holding a full formal press conference, but in the meantime the President takes questions from the reporters covering the White House regularly, including this morning," she told Stelter. "And his focus day in and day out is on getting the pandemic under control and putting people back to work. That's what people elected him to do."
Biden is scheduled to deliver his first address to the nation tonight, marking the one-year anniversary of the COVID-19 lockdown in the country.
Photo courtesy: ©Getty Images/Samuel Corum/Stringer
---
Milton Quintanilla is a freelance writer. He is also the co-hosts of the For Your Soul podcast, which seeks to equip the church with biblical truth and sound doctrine Visit his blog Blessed Are The Forgiven.