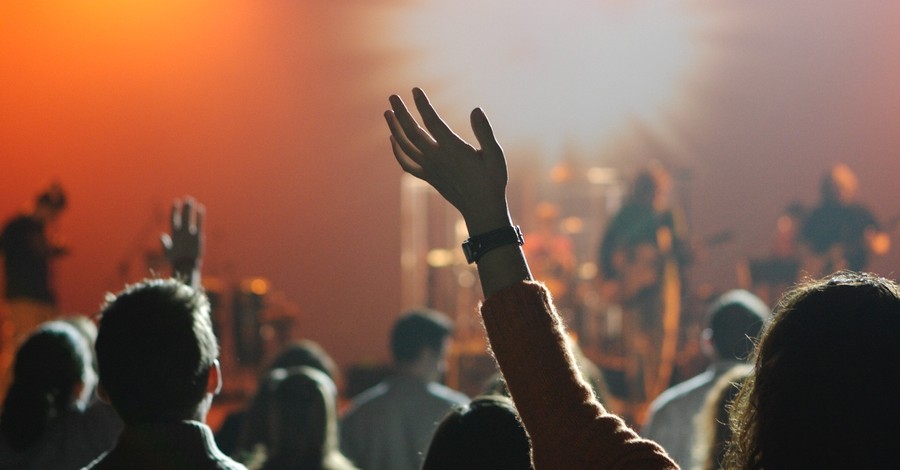 Transformation Church in Tulsa, Oklahoma, claims 500 people made professions of faith in Jesus Christ following its controversial Easter play, titled "Ransom."
"TODAY WAS [mind-blowing fire] Our Easter production: RANSOM showed how God's love conquered sin, death and the grave," Transformation Church, led by Pastor Mike Todd, wrote in an April 9th Facebook post.
"We believe that so many lives were TRANSFORMED today because He's not DEAD. Thank YOU for spending this Easter with us. We LOVE you. And God loves you so much more that He sent His only Son to die for you to have a close relationship with Him. This weekend over 500 people gave their lives to Christ, and we want to let you know that TC and all of heaven is rejoicing because of your decision! We wish you a warm, welcome home."
As Christian Headlines previously reported, the Easter production was met with backlash for its usage of flashing lights, pyrotechnics, and twerking women.
"Transformation Church's Easter show was something else. From Kesha covers songs to women talking about their butts to some lady getting crucified, it's a mood," Protestia, a discernment website, tweeted.
In response to the critics, Todd explained in several clips posted online why the play was displayed in the manner it did.
"In 2015 I became the pastor, and I didn't know what a pastor did. And so, I was meeting with a group of people and they were like, 'What should we do for Easter?' I was like, I've never preached an Easter message. So I'm not gonna start this year. We need to come up with an Easter play. And it was like, Alright, let's do it. I said, 'But it can't be no whack, raggedy, just, He got up,'" Todd said during an introduction for the production.
"I was like, this gotta move people. And I really want it to be focused on people who don't know God or are far from Him. I want the person who feels lonely and isolated, like God doesn't care. I want them to see how amazing Jesus actually is and what God actually did for all of us. So I said, 'We goin' go to the edge on this. So they said, 'Pastor, how far on the edge are we gonna go?' I said, 'We're gonna do everything short of sin.'"
Photo credit: Unsplash/John Price
---
Milton Quintanilla is a freelance writer and content creator. He is a contributing writer for Christian Headlines and the host of the For Your Soul Podcast, a podcast devoted to sound doctrine and biblical truth. He holds a Masters of Divinity from Alliance Theological Seminary.
---
---