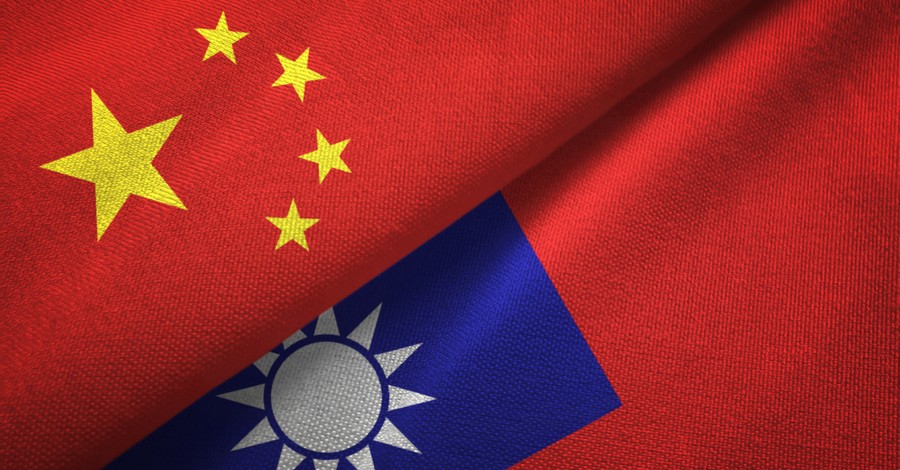 More than 40,000 prayer groups in Taiwan have arisen amid threats of war from China.
"Tensions are peaking. Beijing's belligerence is once again making Taipei jittery," a report from WION News said.
According to CBN News, the Chinese military recently posted a video highlighting what simulated attacks on Taiwan would be like.
At present, Taiwan faces daily pressure from China as war appears to be imminent.
"To be clear, we do not seek conflict or confrontation, but we will not flinch in the face of bullying or coercion," U.S. Secretary of Defense Lloyd Austin said.
Brian Lu, pastor of Shekinah House of Bread of Life in Taipei, told CBN News that Christians in Taiwan have come together to pray for their country.
"The united prayers and fasting prayers of the churches in Taiwan are much more than ever before. It's an unprecedented prayer movement," Lu shared with CBN News.
"I believe something so simple is starting to have such a huge impact upon people in the church and also the people around the church," Gordon Huang, who pastors one of Taiwan's prominent congregations, added.
Huang believes Taiwan is on the brink of war with China and urged Christians to prepare.
"I think one thing for sure is that people are going to be so shaken, and people will want to hear the Gospel. Are you ready or are you going to be on the run yourself?" Huang asked.
Don Young, who served as an American missionary in West Africa for 15 years, shared with CBN that God promoted Him in May of 2021 to launch a prayer movement in Taiwan, otherwise known as The Revival Prayer Group (RPG).
"Prayer is the only way that you can get through anything shaking," Young contended.
"Jesus said everything by prayer. He did nothing apart from prayer. Before, it was just kind of a moment with God, we all have them, but now it was shaping up to become a movement for God. There's a huge difference between a moment and a movement."
"Because RPG has two or three people in a group, so if one day a war happens and there are no physical buildings that people can meet in, we can still pray in small groups so the church will not be affected," Pastor Lu added.
Since its reception, RPG has over 40,000 prayer groups that have arisen, which also include members of China's underground church. There are about five members in each group, bringing the total to about 200,000 participants.
Photo courtesy: ©Getty Images/Oleksii Liskonih
---
Milton Quintanilla is a freelance writer and content creator. He is a contributing writer for Christian Headlines and the host of the For Your Soul Podcast, a podcast devoted to sound doctrine and biblical truth. He holds a Masters of Divinity from Alliance Theological Seminary.
---
---