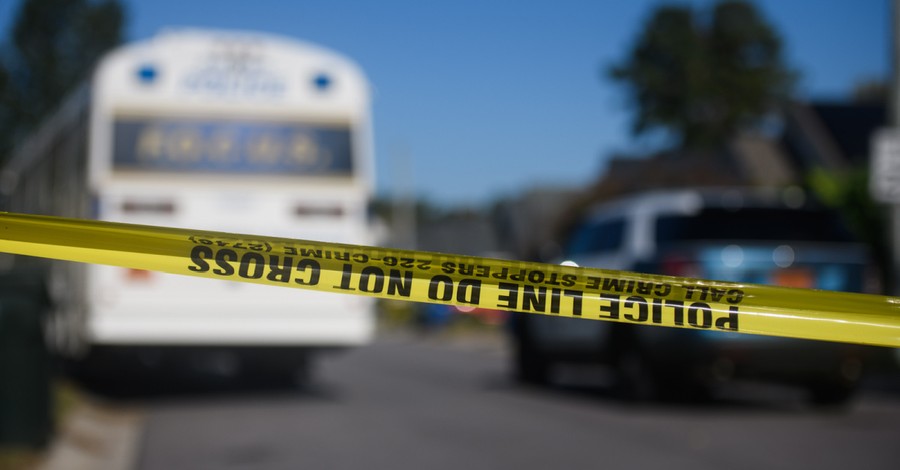 ---
A 15-year-old male shot and killed five people, including an off-duty police officer, in Raleigh, North Carolina, during a shooting rampage Thursday afternoon.
According to the Associated Press, the unidentified suspect first opened fire on two people on the streets in the Hedingham neighborhood at around 5 pm, killing them in the process. The gunman then fled toward a walking trail, killing three more people and wounding two others.
Police conducted a manhunt and eventually found and cornered the teen in a home, arresting him.
Raleigh Police Chief Estella Patterson explained that the suspect was hospitalized in critical condition following the shooting. Authorities, however, did not say how he was injured.
A motive for the shooting has not been established at this time, Patterson said.
Gov. Roy Cooper called the shooting an "infuriating and tragic act of gun violence."
"Today we're sad, we're angry, and we want to know the answers to all the questions," Cooper said. "I think we all know the core truth — no neighborhood, no parent, no child, no grandparent, no one should feel this fear in their communities — no one."
Among those killed on Thursday were off-duty Raleigh police officer Gabriel Torres, 29; Nicole Conners, 52; Mary Marshall, 34; Susan Karnatz, 49 and James Roger Thompson, 16.
Marcille Lynn Gardner, 59, was wounded and is currently in the hospital in critical condition. A second police officer, Casey Joseph Clark, 33, was released from the hospital after being injured.
Thursday's incident follows a series of shootings across the nation this week. On Sunday, five people were killed in a shooting at a home in Inman, South Carolina. Several police officers have also been killed in shootings, including two who were responding to a domestic violence 911 call and were ambushed and shot dead in Connecticut. In two other shootings this week, one officer was killed in Greenville, Mississippi and one in Las Vegas, Nevada.
Additionally, shootings in Decatur, Illinois, Philadelphia, Pennsylvania and central Florida left police officers wounded.
According to the Associated Press/USA TODAY/Northeastern University Mass Killings database, Thursday's shooting was the 25th mass killing in 2022. A mass killing is defined as when a perpetrator kills four or more people without being killed in the process.
Photo courtesy: ©Getty Images/Melissa Sue Gerrits/Stringer
---
Milton Quintanilla is a freelance writer. He is also the co-hosts of the For Your Soul podcast, which seeks to equip the church with biblical truth and sound doctrine. Visit his blog Blessed Are The Forgiven.