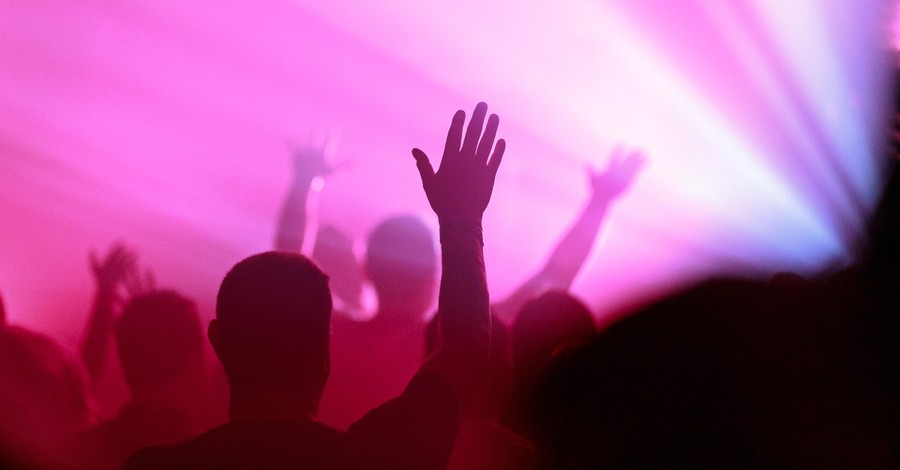 An 11-year-old girl says she experienced a miraculous healing during the revival at Asbury University in Wilmore, Kentucky, last month.
During an interview with CBN News, Helen White noted that she traveled 10 hours from Virginia to the revival with her family and three younger siblings.
"It was the best night of my life, I loved it," Helen told the outlet. "I pray every night and thank the Lord that I got to go."
"It was beautiful, it was so simple, such simple worship, but it felt so holy," she added.
Helen, who was struggling with celiac disease and Eosinophilic Esophagitis, or EoE, claims she was healed of both conditions after being prayed over.
"This one guy, he prayed for me of my EoE, and I just felt this tingling in my hands, and my feet and my whole body and I actually was healed," she told CBN News.
Helen's mom, Christina, also recounted what happened to her daughter as she prayed for her.
"I was just praying quietly and watching her interact with this prayer minister, and she's saying, 'My hands are tingling. Okay, now I feel it to my elbows,' and we would thank God and keep praying; then she said my whole body feels like it's electric," Christina recalled. "I don't have to know what was happening in that moment because I know God was there, I know that was a touch from the Spirit, and I know that He is moving."
Christina also said that God made a way for them inside the school's chapel after they were initially turned away because it was at full capacity.
"We just started praying and said, 'Lord, you've gotten us this far. If we need to watch the livestream, we will, but would you just make a way, would you make a way for us to come and encounter you and to be in your presence,'" she said.
Moments later, they were led to a door for children and students.
"We walked up, and they immediately were like, is there any party of 4 here?" recalled Christina. "We were right there, and we walked right in."
"It was a moment when Jesus was saying, 'Let the little children come to me, let the children come to me.' I kind of knew right then, I think we're here for my girls to be here. As much as I wanted to come, this was for them," she said.
The family spent five hours inside the chapel, and Helen was even given a chance to read Psalm 91, her favorite Bible verse, aloud.
"I've always known the Lord my whole life, but really, I feel like I met him and really devoted my life to him here. And so, I feel like I definitely took that home and the hunger and boldness, that too, and the healing," Helen told CBN News.
Christina told CBN News that she believes the Asbury Revival was the beginning of a powerful move of God in this generation.
"There is a purification that's happening and a holiness that's coming, and I think that this younger generation has a huge part to play," Christina said. "I can't be the same after I've encountered a genuine touch from the Lord, and I know that that's true for the other people who are in the room and honestly just for everywhere that the Lord is moving."
Related:
Asbury Revival 'Could Be Leading into a Great Awakening' in America: Church Leader
Asbury University to Conclude Revival on National Collegiate Day of Prayer
Pastor Jonathan Pokluda Points to Psalm 37 in Addressing Social Media Critics: 'Do Not Fret Because of Those Who Are Evil'
Asbury Prof: 'Outpouring,' Not 'Revival,' Is Best Label for Recent Events
Movements of God Are Unpredictable Because God Is Unpredictable
'Jesus Is Just Getting Started': Asbury Revival Spreads to Texas A&M, Indiana Wesleyan and LSU
Photo courtesy: ©Getty Images/James Coleman
---
Milton Quintanilla is a freelance writer and content creator. He is a contributing writer for Christian Headlines and the host of the For Your Soul Podcast, a podcast devoted to sound doctrine and biblical truth. He holds a Masters of Divinity from Alliance Theological Seminary.
---
---