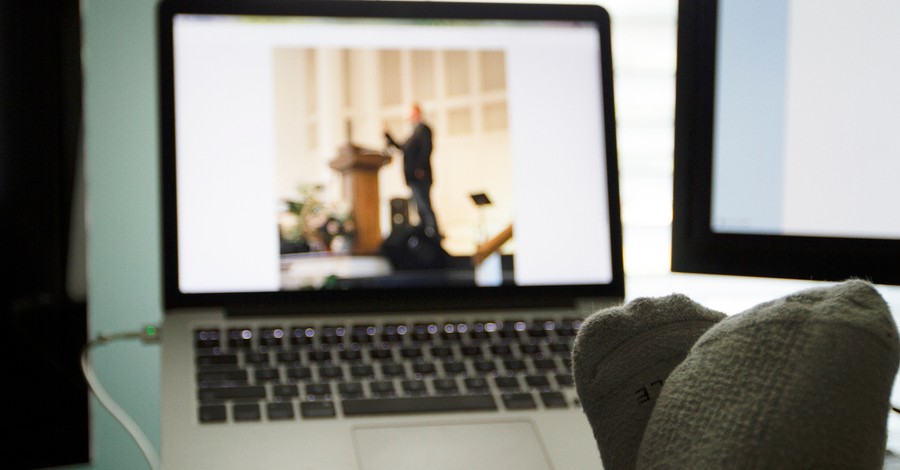 ---
While churches across the country have faced restrictions or complete shutdowns throughout the COVID-19 pandemic, many have seen more disengagement from professing Christians and regular attendees when it came to attending in-person or digital church services.
According to a new survey by Barna Research, as of September 2020, around 1 in 5 churchgoers (22 percent churched adults, 19 percent practicing Christians) never attended church service during the pandemic, whether in-person or virtually.
Savannah Kimberlin, Barna's director of published research, told The Christian Post that "Overall in the data, we are seeing that there's a decline in church engagement during the COVID-19 pandemic."
Kimberlin explained that one possible reason for the attendance drop can be attributed to elderly people who are not used to the digital format of church services along with activities. She added, however, that the decline in church attendance during COVID-19 follows a continued trend of decreasing church attendance that has been ongoing since 2008.
"When we're looking at general church engagement, there has been a slow decline over the last 10 years," she noted. "Right around 2008, 2009 and 2010, a downward trend started, something shifted in our nation. The trend has been downward ever since."
Kimberlin explained that the pandemic would increase the trend in a matter of months.
"It's almost as if the disruption multiplied overnight. Five years of disruption has happened over the course of five months," she said.
The survey, which sampled 1,302 American adults, categorized the participants into three groups: practicing Christians who showed past faith with strong church attendance, churched adults who sporadically attend church, and unchurched adults who don't usually attend church.
The research found that 53 percent of adults never attended in-person or digital church services during the pandemic while only 19 percent attended service on a weekly basis. Additionally, 73 percent of practicing Christians and 60 percent of churched adults attended church at least once a month throughout the pandemic.
The survey also noted that all practicing Christians and 80 percent of church adults attended service at least within the past month before COVID-19 hit the U.S earlier this year.
Regardless of the decline in church attendance, some respondents did say that they "watched a service online." The 53 percent of "dropouts" or churched adults who did not attend church in any of its formats said they watched online. Meanwhile, 24 percent said they watched a service but they never attended a service in-person or digitally.
In general, Barna found that 18 percent of practicing Christians and 26 percent of churched adults "watched" a service online.
Kimberlin noted that personal participation seems to divide attending and watching, which shows to be a key factor when it comes to attendance.
"There are a lot of people who have said they've watched church but they have never attended a service digitally. It does not go the other way," she explained. "What we decided is it really all comes down to engagement. Are you consuming a service passively or are you feeling connected to your community? Do you feel present and invested as a congregant?"
Without the presence of other Christians, believers feel less inclined to participate in worship. Amongst practicing Christians who watch church at home, 40 percent sing along with worship, 64 percent pray with leaders and 42 percent watch alongside their family. The research also found that the numbers decreased when it came to non-committed Christians.
Kimberlin told CP that eight in 10 churchgoing Christians said experiencing God alongside others was very important to them. She added that decreased participation in church starts with decreased attendance.
Kimberlin said that she is unsure as to what the future holds for the American church post-pandemic. While many Christians stopped attending, some nonbelievers have shown a growing interest in God.
"We will have to wait and see if the people who have pulled away from church will come back. One thing we know for sure is we are going to have to win some people back," she concluded.
Photo courtesy: ©Sparrowstock
---
Milton Quintanilla is a freelance writer. He is also the co-hosts of the For Your Soul podcast, which seeks to equip the church with biblical truth and sound doctrine. Visit his blog Blessed Are The Forgiven.