Mikaela Mathews
| ChristianHeadlines.com Contributor
| Friday, January 8, 2021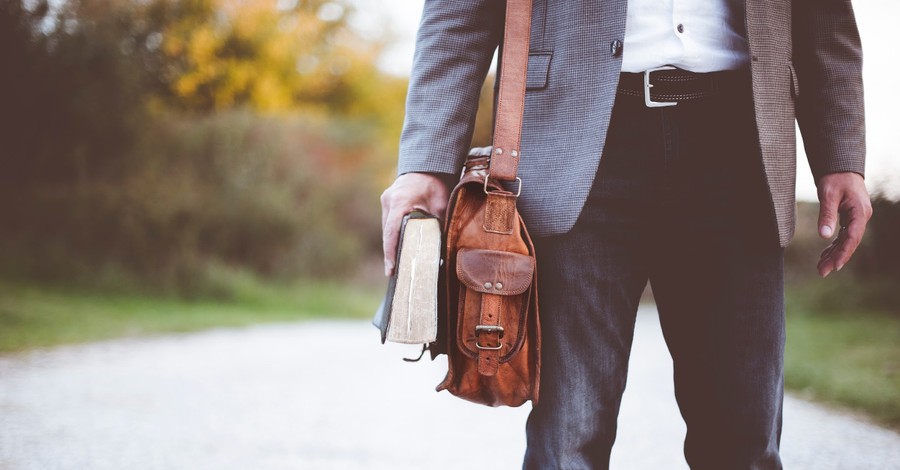 ---
A widow in Michigan is supporting her long-time pastor after he made controversial remarks that her husband died from COVID-19 because he had 'no faith,' according to The Christian Post.
Seventy-one-year-old Ruthann and her late husband, Les, attended Michiana Christian Embassy in Niles, Michigan, for years. Though they occasionally attended services in person, they both contracted COVID-19 in November.
"He went in first, then I started having symptoms so they put me in," Ruthann said. "I was able to see him before he died and then they sent me home and several days later he died."
Reverend Jeff Whittaker led the funeral at the church, which was taped.
"We don't disrespect Les. He died of COVID because he was weak, he had no faith," Whittaker said during the service.
Les' granddaughter and step-son took offense to the statement and posted the video to Facebook, garnering hundreds of comments and shares.
"He gave an exceptional memorial for my husband and there were quite a few people there,' Ruthann Tom said to ABC 57 News. "I think that was their form of grief and I love them dearly and understand where they're coming from but it's caused me a lot of grief."
Ruthann told media outlets that the family members do not attend the church, nor did they understand her pastor.
"I listened to the sermon and it was taken out of context. It was uplifting and encouraging and nothing bad was said about my husband," she said.
Terry Ecktezksein, another member of the church, said their pastor "is tongue and cheek" and sometimes says things "blatantly not true to get a point across." She defended Whittaker, saying that he cared for Les and would never blame him for his death.
Ruthann also praised the church for helping to rebuild her marriage when she and Les were on the "verge of divorce."
"My husband was dedicated to the church and it would hurt him to know this was going on, he was a good man," she said. "Our nation's divided, but tension between the church? No."
Photo courtesy: Ben White/Unsplash
---
Mikaela Mathews is a freelance writer and editor based in Dallas, TX. She was the editor of a local magazine and a contributing writer for the Galveston Daily News and Spirit Magazine.