Mikaela Mathews
| ChristianHeadlines.com Contributor
| Wednesday, January 8, 2020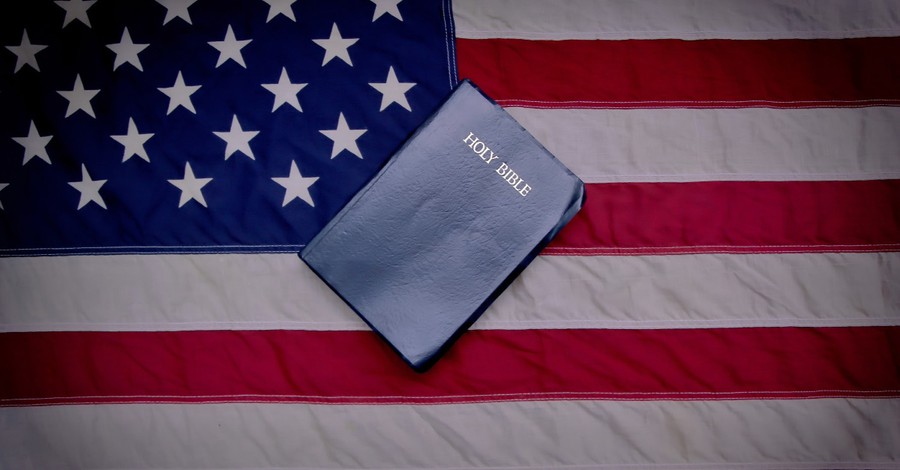 ---
White evangelical Protestants widely believe that religion should play a large role in government policies, according to a recent survey released by the Associated Press.
The survey also found that this bloc of voters often hold more conservative views than the rest of Americans, including Catholics and non-evangelical Protestants.
Eighty percent of this group believed religion should have "a lot" or "some" influence on abortion policies while only 41 percent of other Americans agreed, according to the Christian Post. A majority of non-evangelical Americans believe religion is already playing a strong role in the abortion issue while evangelicals disagree.
A similar trend was found with LGBT policies: 62 percent of evangelicals want religious influence on the issue while only 30 percent of the rest of America agrees; and with laws to help those in poverty: 76 percent of evangelicals compared to 48 percent of Americans.
Immigration was a little lower on the scale with only 60 percent of evangelicals wanting their beliefs to dictate policies with 32 percent of non-evangelicals agreeing. Education fared similarly with 69 percent of evangelicals.
But after these issues, evangelicals' desire for religious influence actually wanes. A little less than half of white evangelicals want faith to dictate gun policy and climate change.
White evangelicals polled similarly to Catholics and other non-evangelical Protestants in most areas except a few. Over 60 percent of evangelicals favor making abortion illegal except for rape, incest or to save the life of a woman while only 45 percent of Catholics agree. Only 33 percent of white evangelical Christians are for prohibiting discrimination toward LGBT people while 60 percent of Protestants are against it and 58 percent of Catholics are against it.
When it comes to immigration, a majority of both evangelicals and non-evangelical Protestants agree on not separating families at the border.
"White evangelical Protestants are President Trump's strongest supporters," the survey said.
President Trump has championed several conservative causes, including supporting pro-life laws, appointing conservative federal judges, and pushing back against transgender rights during his four years in office. And white evangelicals have rallied behind him for it.
Trump recently launched the "Evangelicals for Trump" campaign in Florida, as previously reported by Christian Headlines, at one of the largest Hispanic churches in the country
"In 2016, evangelical Christians went out and they worked so hard and they produced numbers like they have never produced before," Trump said. "…We are going to blow those numbers away in 2020."
Photo courtesy: ©Getty Images/Ehrlif
---
Mikaela Mathews is a freelance writer and editor based in Dallas, TX. She was the editor of a local magazine and a contributing writer for the Galveston Daily News and Spirit Magazine.